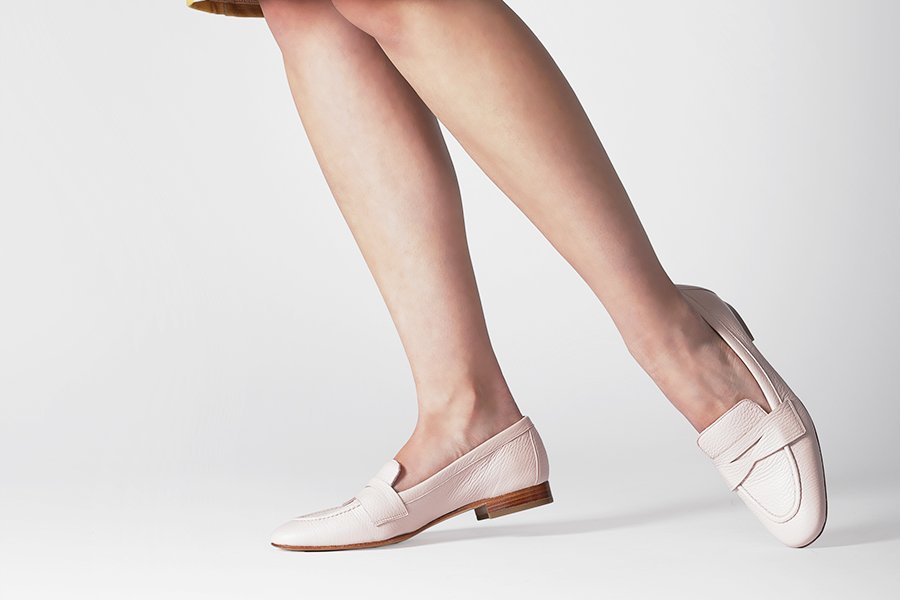 Casual Looks May 2022
What casual outfits can we create in this month of May with Voltan shoes?
Let's find out together in this new article!
Let's start with the first outfit, which is made up of palazzo trousers, top, blazer and sabot. A casual-chic outfit that we can create by combining camel-colored palazzo trousers, a gold-colored crochet top with a V-neck and fine straps, a double-breasted blazer in a solid camel color and finally a leather sabot with a wide midi heel like item LV158 in the bronze version by Voltan.
The second casual look that we propose to wear in this month of May is made up of fit mom jeans, sweater and moccasin. For a casual look with a sporty touch, for example, we can choose a fit mom version jeans in light colored denim, a white and fuchsia striped patterned sweater with short batwing sleeves, finishing the look with a leather moccasin with a leather sole like item 72141 in the pink version by Voltan.
The third look, on the other hand, consists of a pleated skirt, short-sleeved body and animalier sandals. For example, we can choose to wear a medium length pleated skirt in solid anthracite color, a body in solid beige color with short sleeves in tulle with flounces, as a shoe instead we can choose a nice suede sandal with a low heel like item Vilia 10252 in the animalier version by Voltan.
The fourth and last casual outfit that we recommend wearing is made up of a cotton dress, t-shirt and high-heeled sandal. An example? We can opt for a modern solid emerald green color dress, of medium length, with fine straps and side slit, wearing a plain white t-shirt underneath, and conclude this casual and modern look with a chic sandal, in leather with high heels like item 10132 in the white version by Voltan.