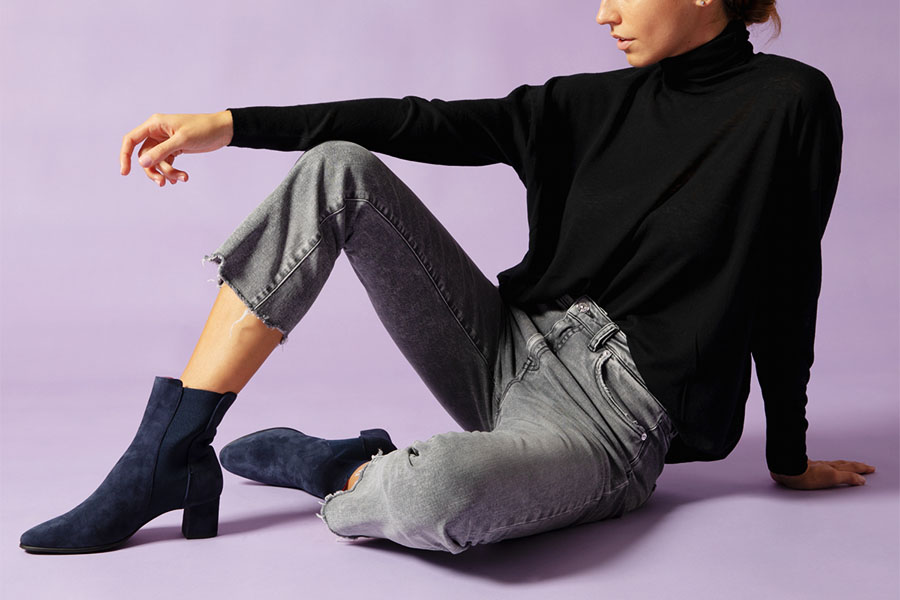 Casual looks January 2022
Let's start this new year with new casual outfits.
Casual outfits are always the most worn: comfortable but fashionable shoes, medium-height heels and a touch of elegance.
So let's see together some ideas of casual looks to wear in January with Voltan's shoes.
The first look we have designed for you is made up of cigarette trousers, top, cardigan and moccasin. For example, we can opt for velvet cigarette trousers, in a plain beige color with ribbing, a solid sand color top, a long cardigan in a solid black color, finishing the outfit with a leather moccasin with low heel like item 72138 in the black version by Voltan.
The second look we propose is a casual look made up of pleated skirt, sweater and ankle boot. We can choose to wear a plain pleated skirt in dark blue color, a plain cream color sweater with particular fringes on the sleeves and finally a comfortable ankle boot, in suede with medium heel like item S36103 in the navy blue version by Voltan.
The third look, however, that we have chosen for you is a casual look consisting of palazzo trousers, top, blazer and décolleté. A chic look that we can create by combining together a solid black color palazzo trousers, a silver and black striped patterned top, a solid white color blazer with a black belt at the waist and finally a décolleté in suede with midi heel like item 7395 in the black version by Voltan.
The fourth and last casual look that we recommend you create in this new month is made up of a dress and lace-up. For example, we can choose a plain burgundy chenille dress with a crossed neckline and long sleeves, and combine it with a suede lace-up with crocodile-printed leather inserts and a midi heel like item 47138 in the gray version by Voltan.