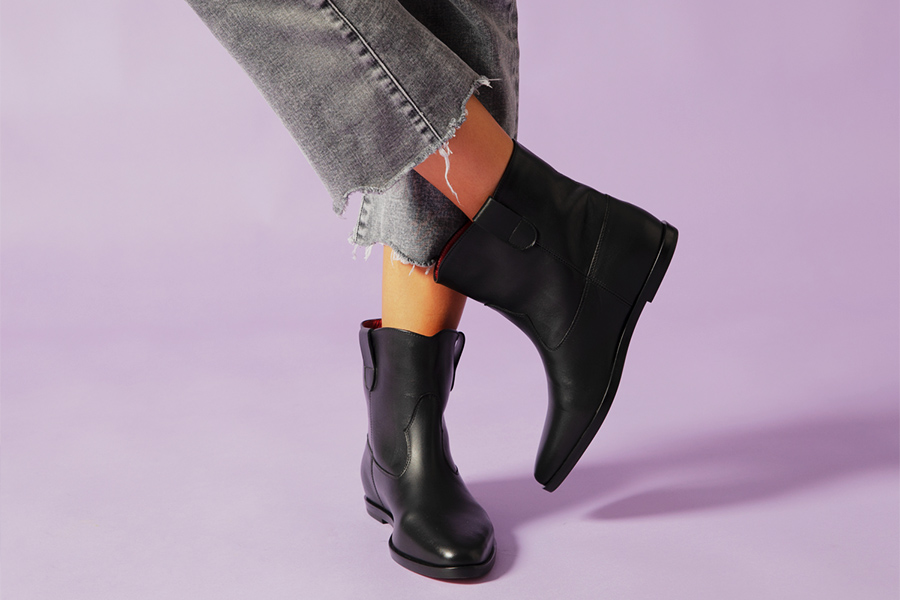 Looks for Christmas Holidays 2021
In the Christmas holidays, is always difficult finding the perfect outfit!
In this new article, we see together some outfit ideas suitable for the Christmas holidays with Voltan's shoes.
The first look we have chosen for you is composed of a tartan dress and décolleté. For example, we can choose a medium-length tartan dress in black and burgundy with a flounced skirt and long veil sleeves and combine it with a suede décolleté with a midi heel such as item 66137 in the burgundy version by Voltan.
The second that we propose is a comfortable but suitable look and is made up of cigarette trousers, sweater and ankle boots. We can opt for plain black cigarette trousers, a red Christmas patterned sweater and finally a Nappa ankle boot with a low heel like the V351 item in the black version by Voltan.
The third look we have designed for you is instead composed of a shirt dress and a boot with a high leg. An example of an outfit? We can wear a solid silver color shirt dress with shimmering sequins, with a cross neckline and medium-length skirt, and combine it with a suede boot with high leg and midi heel like the item S73090 in the navy blue version by Voltan.
The fourth and last look that we suggest you to wear on these holidays is made up of palazzo trousers, blouse and moccasins. A chic and casual look that we can create by combining together high-waisted palazzo trousers in solid brown color, a blouse in solid rust color with long puffed sleeves, with a high collar and with fake buttons on the front, and finally a leather moccasin with a low heel like the item 100012 in the leather version by Voltan.