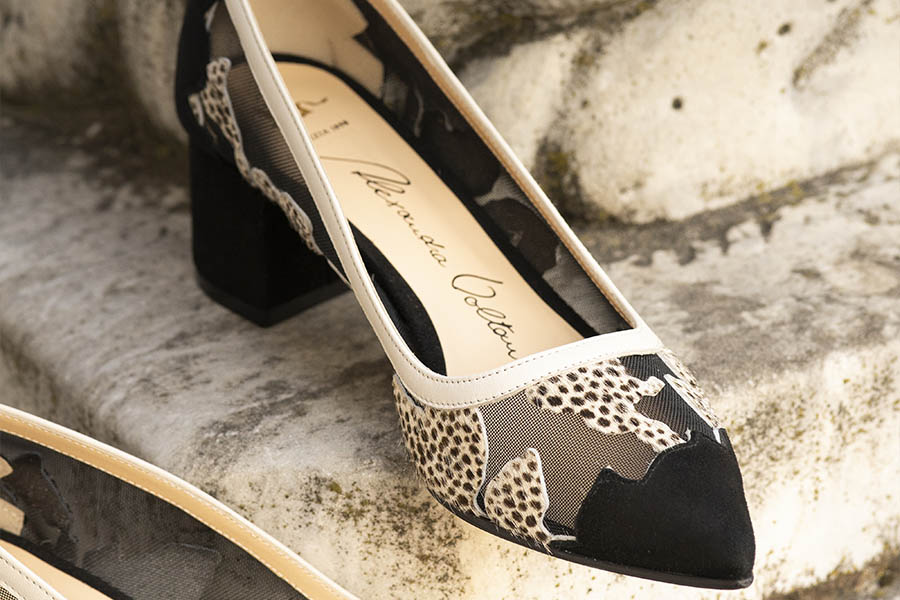 Fall 2020 ceremony look
Many people in recent years have chosen fall as the season to celebrate their ceremonies, especially in this 2020. What can we wear on occasions like these?
In this new article we see together some looks suitable for a ceremony in this fall 2020.
At a ceremony, whatever the season, you can easily wear an open shoe or a sandal.
The first look we propose is composed of a midi dress and an upright shoe. For example, we can choose a solid color forest green velvet dress with a medium length pleated skirt and three-quarter puff sleeves and combine it with an upright shoe such as item AV150 black version by Alexandra Voltan.
The second look we have chosen for you consists of a jumpsuit and décolleté suit. We can opt for a solid color jumpsuit in mustard color with palazzo trousers, V-neckline and long sleeves with buttons in the cuffs and combine it with a high-heeled décolleté such as item AV715 TES platinum version by Alexandra Voltan.
The third look we have designed for you, classic and elegant, is made up of trousers, jacket, shirt and décolleté. We can choose to wear a solid color cigarette trousers in camel color, a solid color shirt in silver color with wide collar and ruffles in the sleeves, and finally a décolleté with midi heel like item AV717 TES silver version by Alexandra Voltan.
The fourth and last look, elegant and with a romantic style, is made up of a sheath dress and sabot. For example, we can wear a floral-patterned sheath dress in shades of red with a medium-length skirt and puffed sleeves with gathered cuffs, and combine it with a romantic midi-heel sabot such as item AV349 black version by Alexandra Voltan.