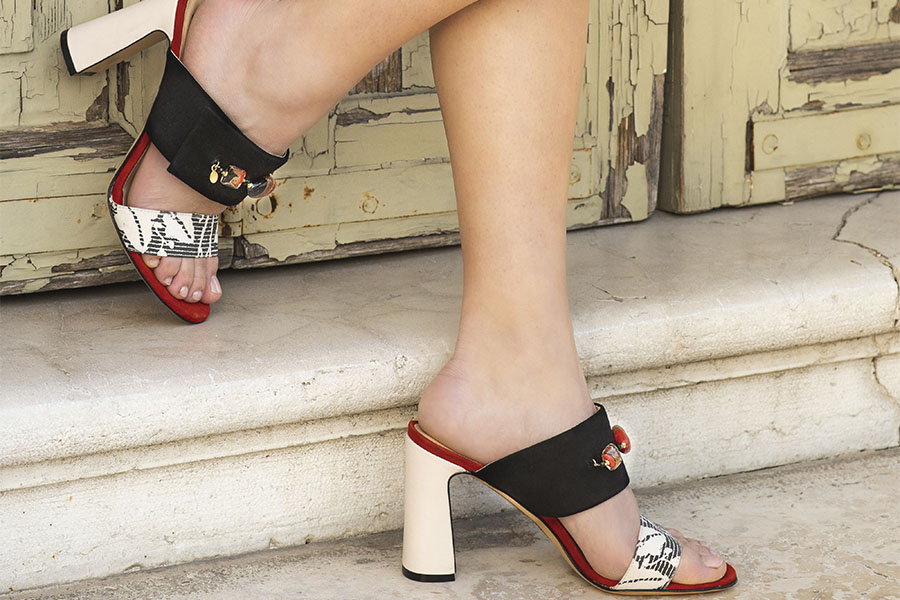 Fall 2020 look
It is often thought that sandals and open shoes are purely summer, but this is not the case; you can wear them even in the coldest seasons, with the right look.
In this new article we will see together some looks for this fall with Alexandra Voltan shoes.
The first one we have chosen for you is composed of a ribbed dress, jacket and upright shoe. For example, we can wear a mid-length dress with long-sleeved ribbed solid color in bottle green color, with a plain black leather jacket and finally an upright shoe such as item AV150 black version by Alexandra Voltan.
The second look we propose is made up of a pleated skirt, cardigan and décolleté. We can choose to wear a medium-length pleated skirt in solid peach color, a solid color cardigan in black with jewel buttons on the front and finally a high-heeled décolleté like item AV715 TES black version by Alexandra Voltan.
Our third proposal is a casual and comfortable look made up of jeans, turtleneck and loafer. For example, we can opt for skinny jeans in denim, a simple turtleneck with high collar and long sleeves in a solid color in camel color and finally in a loafer like item AV369 blue version by Alexandra Voltan.
The fourth and last look that we recommend you wear in this fall 2020 with Alexandra Voltan's shoes is a formal look suitable for elegant occasions. In this case we can wear a classic black cigarette trousers in solid color and combine them with a classic striped shirt in red and anthracite color, a solid color blazer in black and finally a sabot such as item AV349 black version of Alexandra Voltan.