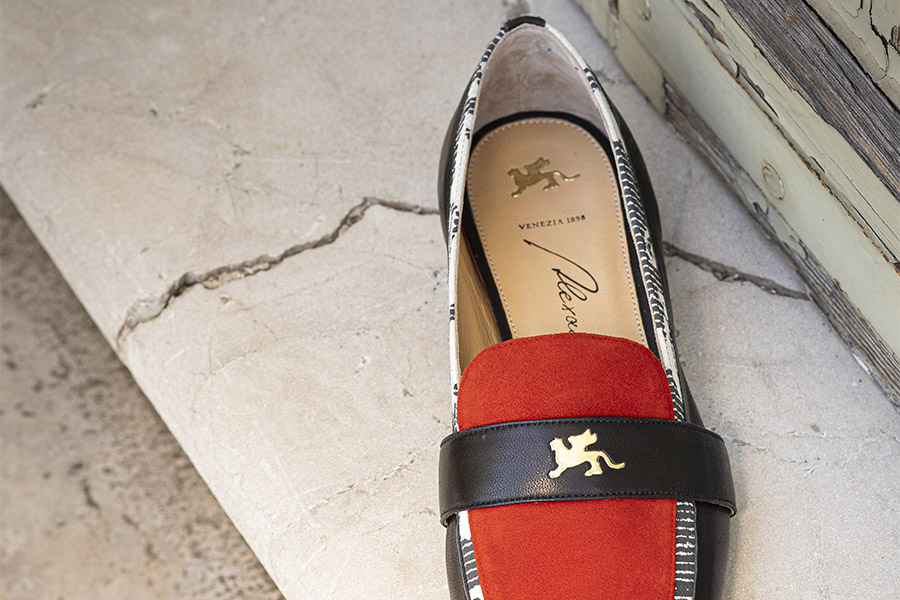 Office look, fall 2020
Autumn has officially arrived, it's time to think about new looks!
In this new article we will see together some look ideas to wear to the office in this fall 2020.
The first one we recommend is made up of shirt, trousers and loafers. We can, for example, opt for a vintage-style shirt in plain beige color with three-quarter balloon sleeves, lace collar and buttons on the front, and combine with camel-colored plain culottes trousers and finally a loafer like item AV369 blue version by Alexandra Voltan.
The second look we have chosen for you, formal and fashionable, is made up of a midi wrap dress and décolleté. We can choose to wear a mid-length wrap midi dress in polka dot pattern, with a black base and silver polka dots, and combine with an elegant décolleté with medium-sized heels such as the AV717 TES silver version by Alexandra Voltan.
The third look we recommend is composed of trousers, top, blazer and loafer. A classic but trendy look that we can create by combining together a solid color cigarette trousers in black, a solid color beige top, a blazer with double-breasted closure in solid black with anthracite colored profiles, and finally a comfortable and elegant loafer like item AV704 by Alexandra Voltan.
The fourth and last look that we have designed for you to wear to the office in this fall 2020 is made up of a longuette skirt, blouse and décolleté. For example, we can wear a longuette skirt with an elegant side slit in an antique pink and black striped pattern, a blouse with long sleeves with ruffles, a V-neck and a teardrop closure on the back, ending everything with a comfortable but modern décolleté with midi heels like item AV717 TES platinum version by Alexandra Voltan.