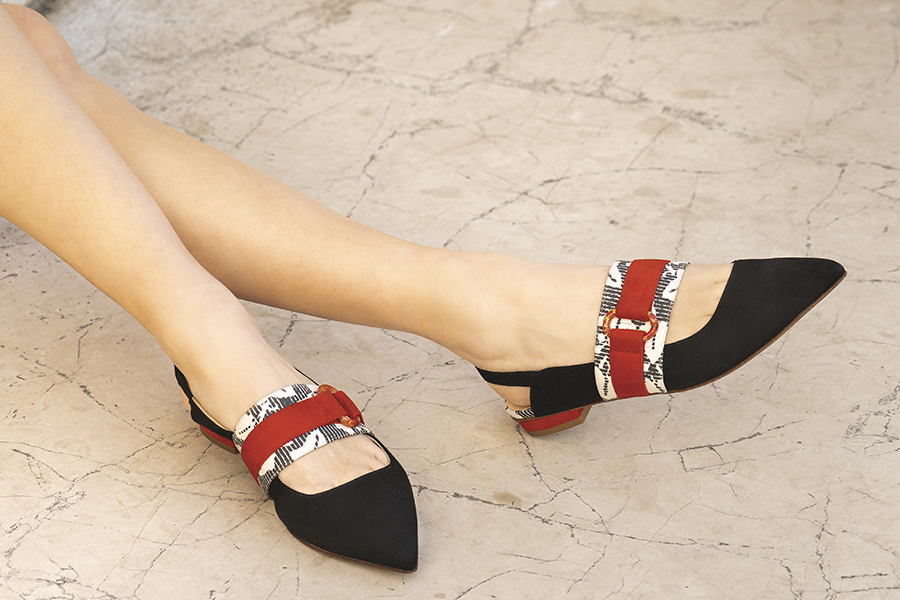 Casual looks spring 2020
Finding new looks is always difficult, in this new article we see together some new ideas of casual looks for this new spring summer 2020 season.
The first one we have chosen for you is made up of jeans, tops, blazers and sneakers. For example, we can choose to wear skinny denim jeans, a plain black top and a plain white blazer, concluding with a sneaker like Alexandra Voltan's item AV711.
The second look that we propose you is formed by dress and ballerina. We can opt for a comfortable cotton dress with red and white vertical striped pattern, with short sleeves and side slit, and combine it with a particular slingback ballerina just like item AV685 by Alexandra Voltan.
The third look that we have designed for you is composed of trousers, t-shirts and loafers. We can combine high-waisted trousers curled at the waist in black, a classic solid white color t-shirt and a particular loafer such as item AV699 by Alexandra Voltan.
The fourth and final look that we recommend you is created by combining denim skirt, top, blazer and ankle boot. We can choose to wear a medium-sized denim skirt with an emerald green top, a black blazer and a boot like Alexandra Voltan's item AV708.