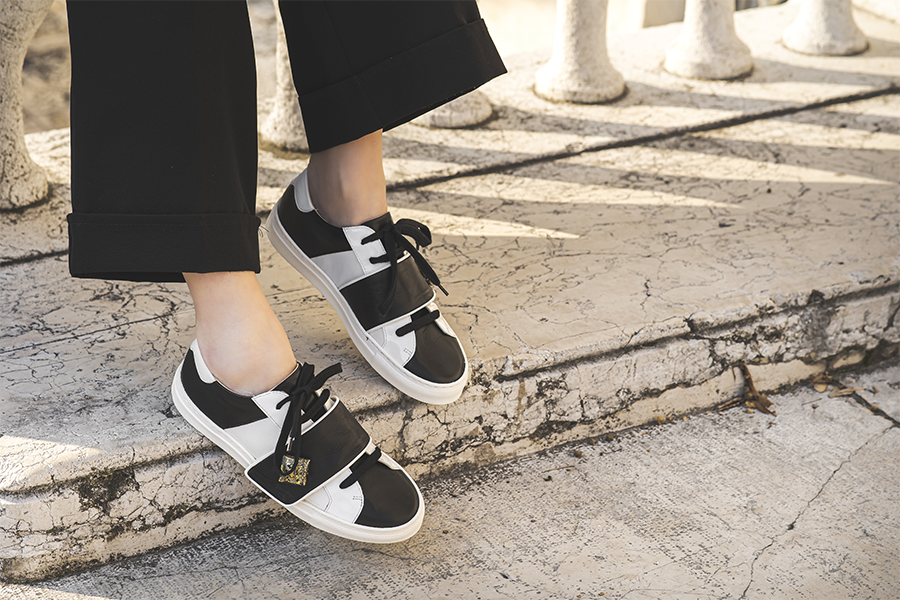 Article AV711
Alexandra Voltan's AV711 item is a modern but at the same time elegant sneaker; the upper is white and black, while on the front of the shoe there is a black leather band with a precious stone accessory applied.
As we well know, we can truly create different looks with sneakers, from the most casual to the most elegant.
For a casual look we can combine item AV711 by Alexandra Voltan with jeans and t-shirt. For example we can choose fit mom jeans in black, a striped t-shirt in black and white and our sneaker.
For a more formal look we can instead opt for a suit and a t-shirt. For example, we can wear a suit consisting of trousers and blazers in solid blush pink, with a white t-shirt and our sneaker.
If we want to wear a more elegant look instead, we can opt for a floral patterned dress, with black base and colored flowers, or we can combine Alexandra Voltan's AV711 item with a medium size pleated black skirt with a gold glitter top .