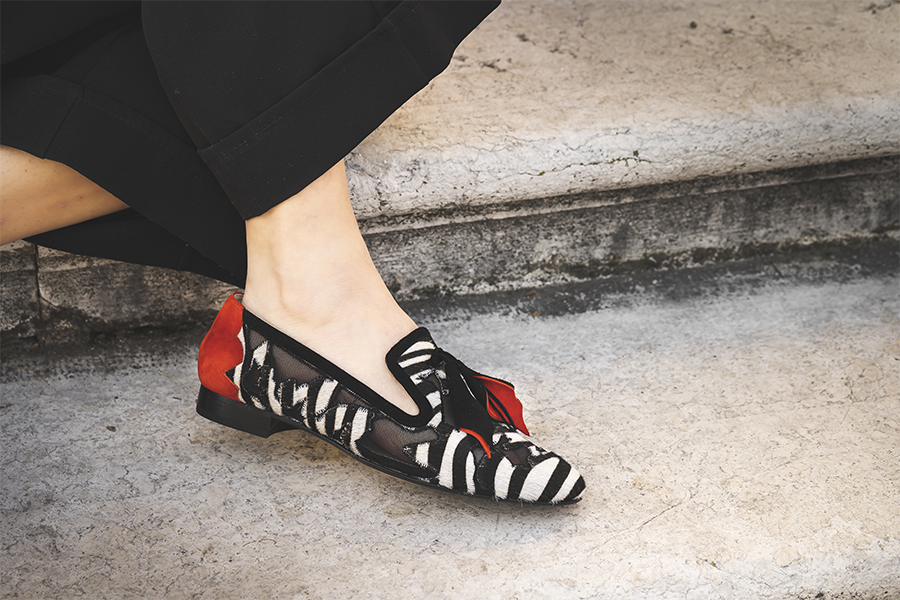 Item AV696
Item AV696 by Alexandra Voltan is a particular loafer with a sheer effect in the central part of the shoe, while the part of the toe and the heel are made of a different material with different pony motifs reminiscent of the zebra print, in the front part of the shoe there are tassels of the same material as the heel.
The loafer is a real must also in this new spring summer 2020 season; you can wear it with basic and casual looks, but also with more elegant and refined looks.
In the event that we choose to wear a casual look, we can combine our loafer AV696 by Alexandra Voltan with skinny denim jeans and a plain-colored wallet blouse in black with short curled sleeves.
If, on the other hand, we want to wear a more formal and elegant look, we can combine the loafer with plain white cigarette trousers and a classic red shirt.
For a more sophisticated look and suitable for a ceremony or a special evening, we can combine item AV696 with a sheath dress with neckline in solid color in black, or a red skirt with a top of White color.