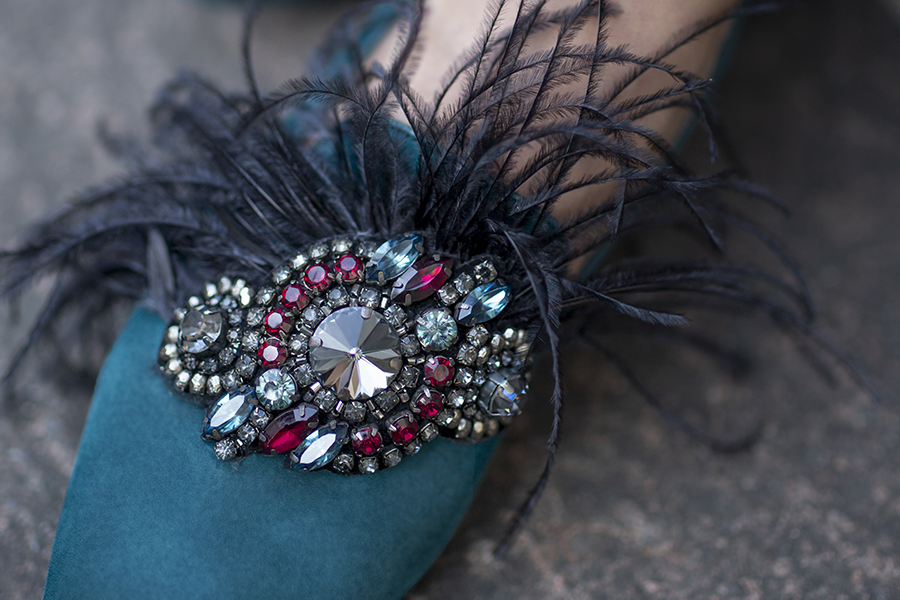 Winter 2020 look party with low heel
In this new article we will see together some ideas of look for winter party with low-heeled shoes.
It is not always possible to wear shoes with heels, there are women who for convenience or necessity also wear low-heeled shoes at a party; however, this does not mean wearing a neglected or less elegant and fashionable look than a look with a high heel.
A look idea that we can wear at a winter party with a low heel is definitely a look made up of a particular dress and a particular loafer. For example, we can choose to wear a silver-colored lace dress with a sweetheart neckline and puffed sleeves combined with a particular loafer such as item AV651 by Alexandra Voltan.
For a more classic but at the same time elegant and fashionable look we can choose a suit and loafer. For example we can combine a suit consisting of a burgundy velvet jacket and trousers with a simple black top and a loafer such as item AV630 by Alexandra Voltan.
Another viable low-heel look alternative is to combine a blazer-like dress with an ankle boot. For example, we can choose a double-breasted blazer-like dress in solid emerald green color and combine it with a comfortable ankle boot like item AV632 by Alexandra Voltan.
Finally, for a look suitable for a party we can opt for a combination consisting of jumpsuit and loafer. We can choose to wear a jumpsuit suit with camel-colored culottes pants with tone-on-tone waist belt and a loafer like item AV635 by Alexandra Voltan.