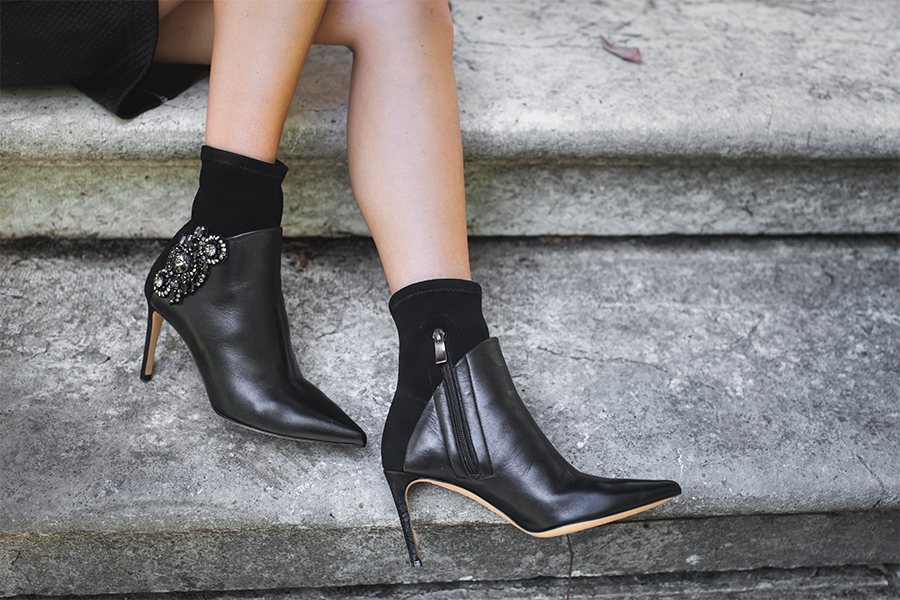 Mistakes to avoid with ankle boots
To create a perfect look with every type of shoe, there are several mistakes to avoid.
Even boots can lead to the mistake in the combination, and in this article we will see together which are the main mistakes to avoid when we decide to create a look with boots.
A mistake to avoid when we wear ankle boots is to choose medium size dresses or skirts. Especially if you are not very tall, this combination breaks the image and makes the figure even shorter.
With pants, however, it is better not to wear flared ones, with ankle boots. The wide and long trousers are best avoided, they do not slender and do not even highlight the beauty of the shoe, and with flared trousers it is always good to combine a shoe with a heel, even if of a few centimeters.
Another mistake to avoid is to combine winter boots with shorts; shorts are very reminiscent of summer and the sea, and should be worn indeed only in summer for the sea; better to combine the ankle boots with a nice short skirt.
An essential rule that applies to all types of footwear is to be careful in combining winter footwear with winter clothing and accessories. A winter boot cannot be combined with a summer dress or shorts, as it cannot be combined with a purely summer bag.