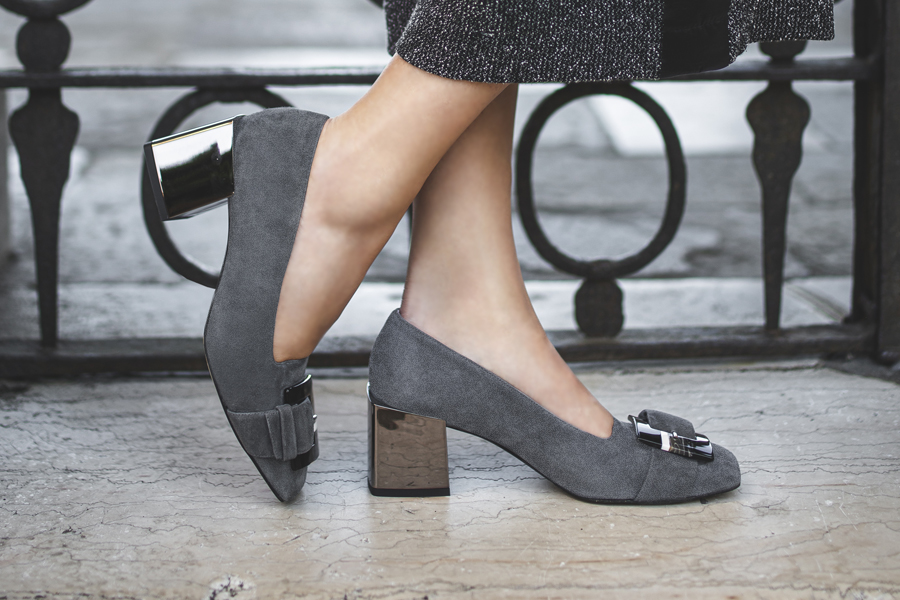 How to match loafers with heels
Loafers are a perfect type of footwear for every season, even the loafer with heel is a versatile, comfortable but fashionable shoe.
It perfectly matches both a casual look like jeans and a sweater or an elegant look like a sheath dress or an evening dress.
But sometimes you don't have the slightest idea of ​​how to combine a loafer with a heel, which is why in this article we will give you some advice.
For a loafer with a midi heel like the item AV639 we can combine skinny denim jeans with a black and white striped turtleneck and a black blazer or a classic beige and black checked trousers with a beige shirt to recall the color of the trousers pattern.
Similar to the item AV639 there is the item AV644, in suede with a large midi heel and an accessory in the front part of the shoe. We can combine this loafer with midi heel with a classic black cigarette pants and an anthracite colored blazer used as shirt.
With the item AV614, on the other hand, we can combine a beautiful black longuette skirt with a mid-calf length combined with a pink puffed sleeved shirt, or, alternatively, we can combine a classic and elegant sheath dress in shades of black or gray.