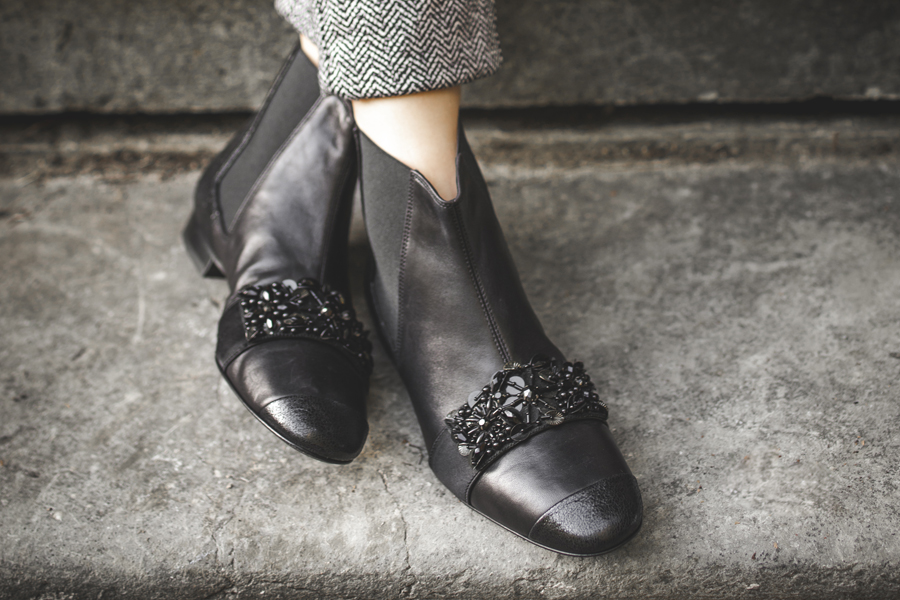 Look for the Office Fall 2019
Every woman, especially at the change of season, spends time every morning in front of the wardrobe in search of a perfect look to wear in the office, that's why in this article we give you some ideas of looks to wear in the office for this fall 2019 with Alexandra Voltan's shoes.
The first look we thought of for you is composed by a skirt, a turtleneck, a blazer and a loafer. For example, we can opt for an antique pink pleated skirt combined with a pink turtleneck and a gray blazer, concluding the look with a loafer with a midi heel like the item AV614 by Alexandra Voltan.
The second look we offer is made up of trousers, shirt and loafer. An example of a look is: high-waisted trousers in black, simple red shirt and a loafer like the item AV630 by Alexandra Voltan.
The third look we have chosen for you is made up of culotte trousers, pullover and ankle boots. We can opt for an anthracite-colored culotte model trousers, combine them with a basic silver-colored pullover and finally wear low-heeled boots like the item AV632 by Alexandra Voltan.
The fourth, and last, look that we recommend is created by the combination of a patterned dress and a loafer. For example, we can choose to wear a patterned dress with black base color and colored flowers with ankle length and buttons on the front and match it with a loafer with heel like the item AV639 by Alexandra Voltan.