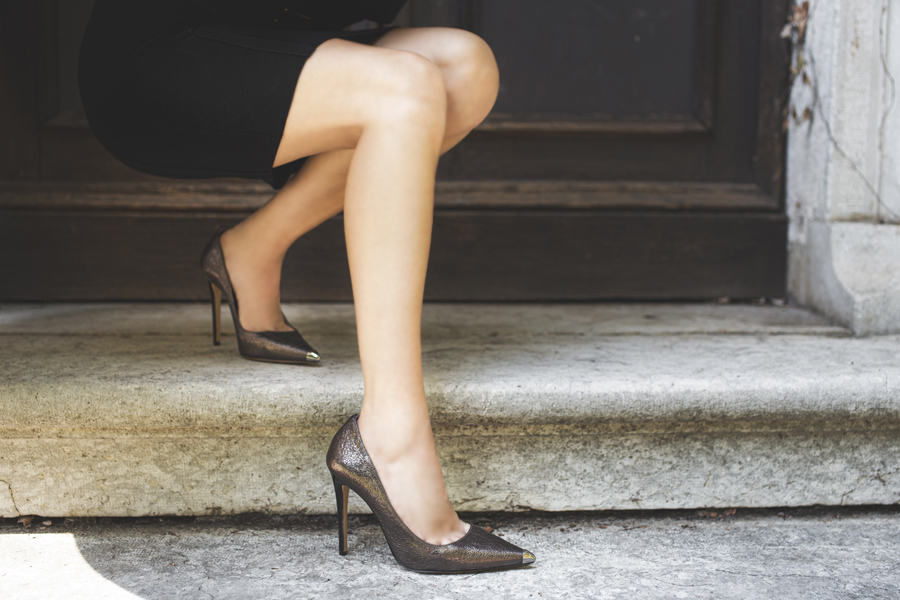 Autumn look 2019
Now that autumn has officially arrived, we can indulge ourselves by creating and wearing new looks.
In this new article we see together some new looks to wear for this autumn with Alexandra Voltan shoes.
The first look we thought of for you is made up of cigarette pants, top, blazer and décolleté. For example, we can choose to wear high-waisted black cigarette pants, a simple black top, a particular champagne-colored blazer, and finally a high-heeled stiletto like the item AV653 by Alexandra Voltan.
The second look we offer is composed of a pleated skirt, jacket and décolleté. We can choose to wear a black pleated skirt with ankle length, a bomber jacket inserted inside the skirt, in purple, and finally finish the look with a décolleté with midi heel like the item AV628 by Alexandra Voltan.
The third look we have chosen for you is a casual look made up of jeans, turtleneck and sneakers. For example, we can combine skinny denim jeans with a turtleneck with horizontal stripes in burgundy and green, and finally a particular and fashionable sneaker like the item AV649 by Alexandra Voltan.
The fourth and final look is created by combining trousers, top, vest and loafers. An example of look can be: pink velvet palazzo trousers paired with a classic gray top, a black waistcoat and a midi-heeled loafer like the item AV639 by Alexandra Voltan.