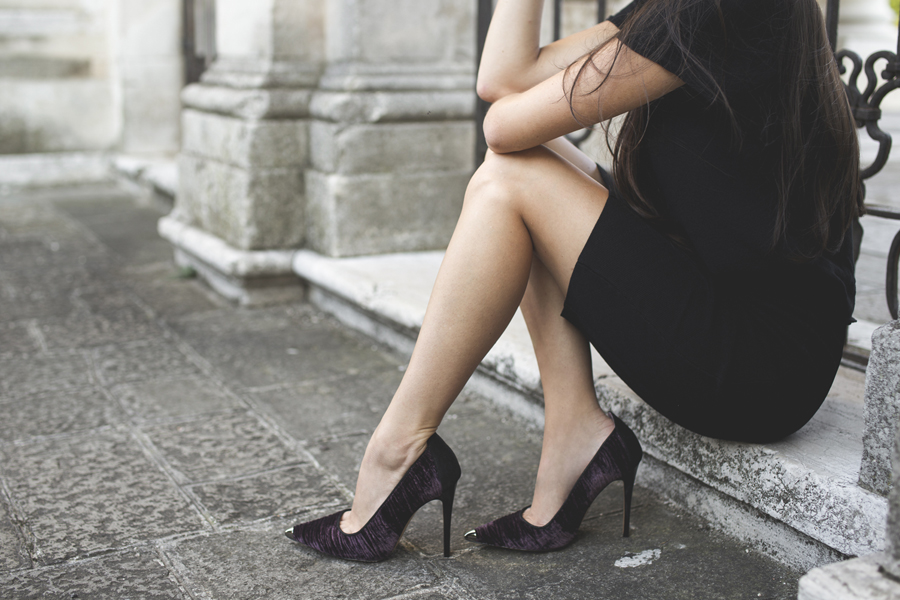 Look for Fall Winter 2019-2020 Ceremony
Do you have to attend a ceremony in the Fall Winter 2019-2020 season and don't know what to wear?
In this new article we see together some looks suitable for an elegant and special occasion.
The first look we thought of for you is made up of a suit, a top and a décolleté. For example, we can wear a solid anthracite gray suit, a dark purple lace top and a high stiletto heel like the item AV666 by Alexandra Voltan.
The second look we recommend is a look made up of a wrap dress and ankle boot. For example, we can choose to wear a patterned wrap dress in yellow and silver with a ankle boot with high stiletto heel and rhinestone decorations like the item AV656 by Alexandra Voltan.
The third look we have created for you is composed of a sweater, skirt and loafer. An example of a look is: a full skirt in silver, an antique pink sweater with lace sleeves inserted inside the skirt and a loafer with a midi heel like the item AV614 by Alexandra Voltan.
The fourth and final look is created by the combination of a jumpsuit and a loafer. We can combine, for example, a printed jumpsuit with black, white and gray colors and culotte trousers, with a loafer with a large midi heel like the particular item AV644 by Alexandra Voltan.