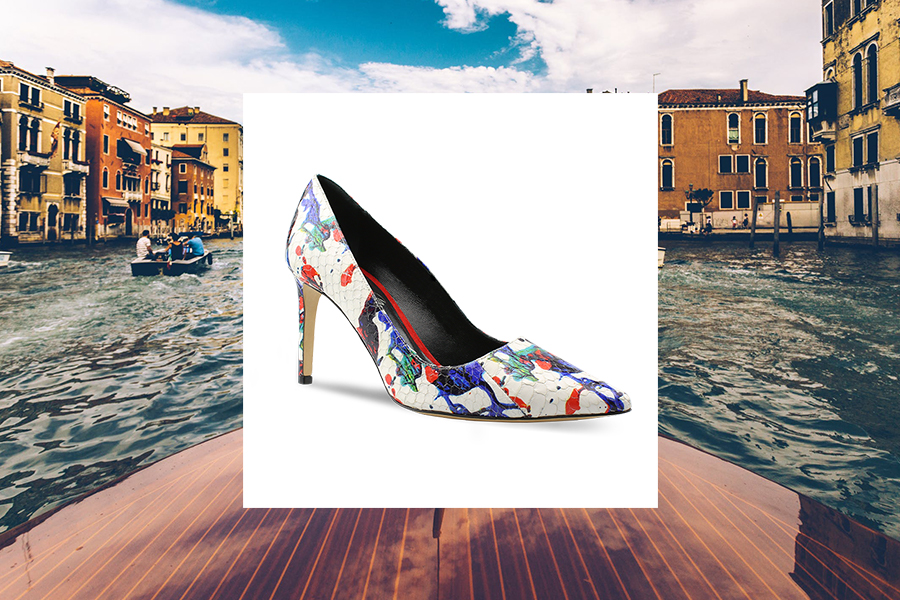 How to combine colorful shoes
Colorful or fancy shoes, especially for the summer season, are very present in fashion.
But how can you create a perfect look by wearing colorful shoes?
There are three simple rules to match colored footwear in the best way.
If, for example, the shoe is in solid color, we can easily combine it with a garment of a color that matches well with the tone of the shoe or the same shade.
In the case in which the shoe is two-colored, we can wear a garment of one of the two shades present in the shoe.
Finally, if the shoe has more colors and is in fantasy it must be taken into account that we must never combine shoes and clothing with different patterns to avoid the harlequin effect, we can instead combine a clothing item of the same color inside of the fantasy of the shoe.
Here are some examples of looks:
With a plain-colored décolleté like the AV550 item by Alexandra Voltan we can wear a skinny denim jeans and a white shirt, so as to give color to the look.
With a sandal with more colors like the AV519 item by Alexandra Voltan we can combine a plain green or blue dress.
While, with a décolleté colored like the AV551 item by Alexandra Voltan, we can combine a red jumpsuit and a blue or white bag.