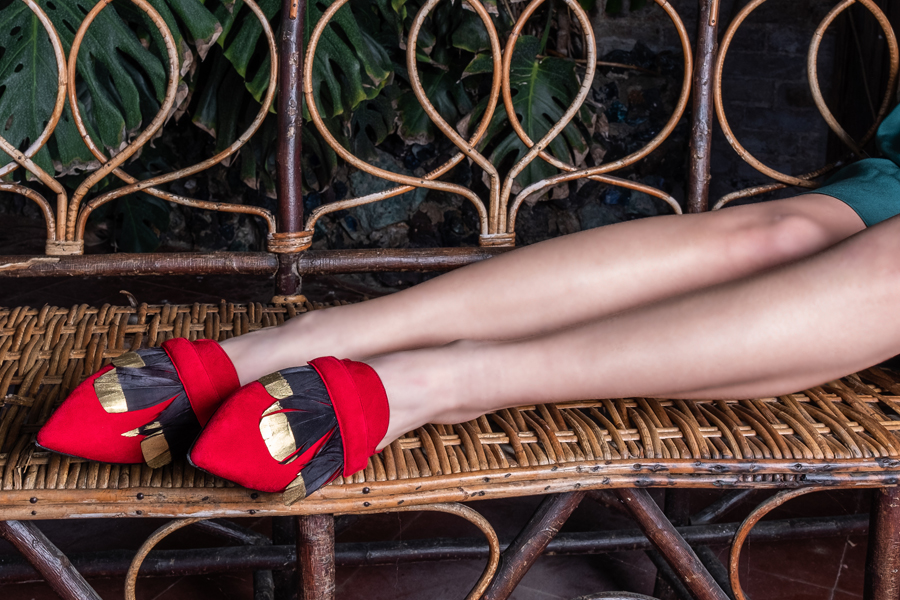 Item AV502
The AV502 item by Alexandra Voltan is an elegant and comfortable suede loafer.
It is a suede loafer with the peculiarity of the two-colored feathers in the front part of the shoe.
The Loafer is a comfortable but at the same time elegant footwear, it perfectly matches both a casual but stylish look to wear every day, both to an elegant and sophisticated look.
In the case of a casual but fashionable look you can combine the AV502 item with a skinny denim jeans with a red sleeveless blouse or with a black linen bermuda and a red and white striped t-shirt.
For a more elegant look we can combine the AV502 loafer with a black pleated skirt with calf length, with a red silk tank top and golden accessories.
On a special occasion where an elegant dress code is required, this refined loafer can be combined with a long black dress with a long skirt with lace bodice and veil details.