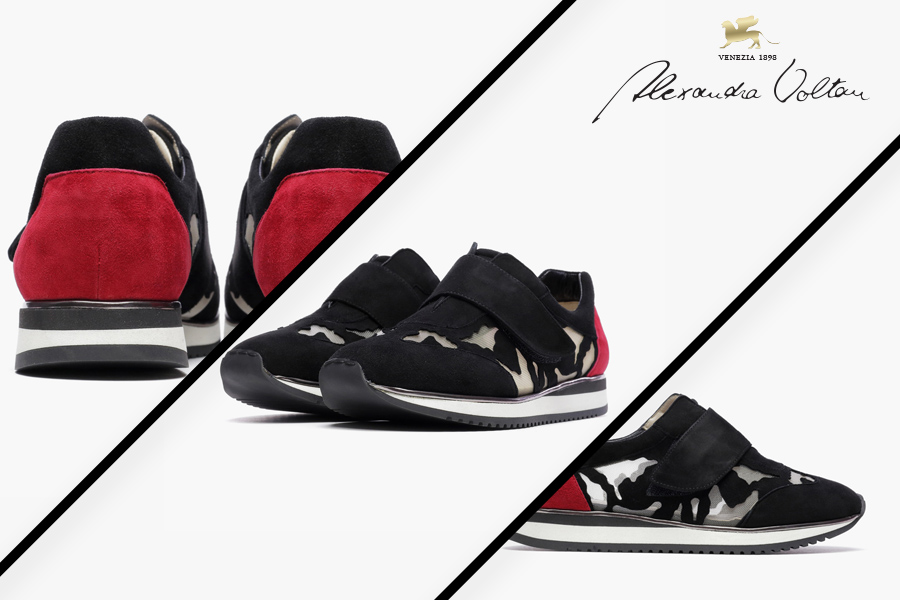 Item AV178
Item AV178 is a black and red sneaker in mesh and suede, with a comfortable rubber sole.
Sneakers are now part of those essential shoes that all women must have in their shoe rack, they are in fact versatile shoes that we can combine with various looks, from the most comfortable to that of casual and elegant.
What look can we create with Alexandra Voltan's AV178 article?
Let's see some ideas together!
For a simple and casual look, we can choose to combine the item AV178 by Alexandra Voltan with a plain anthracite color jogger trousers with narrow bottom and side pockets and a simple short-sleeved t-shirt in floral pattern with basic color black and red flowers.
If, on the other hand, we want to wear the sneaker with a more casual and formal look, we can choose to combine it with plain white linen palazzo trousers and a black and white striped patterned blouse with three-quarter sleeves, concluding the look with the AV178 sneaker by Alexandra Voltan.
Finally, if we want to combine Alexandra Voltan's AV178 item with a more elegant and romantic look, we can choose to wear a solid color medium length full skirt with a black solid color bodysuit with a sweetheart neckline and a jacket short-sleeved solid red color.