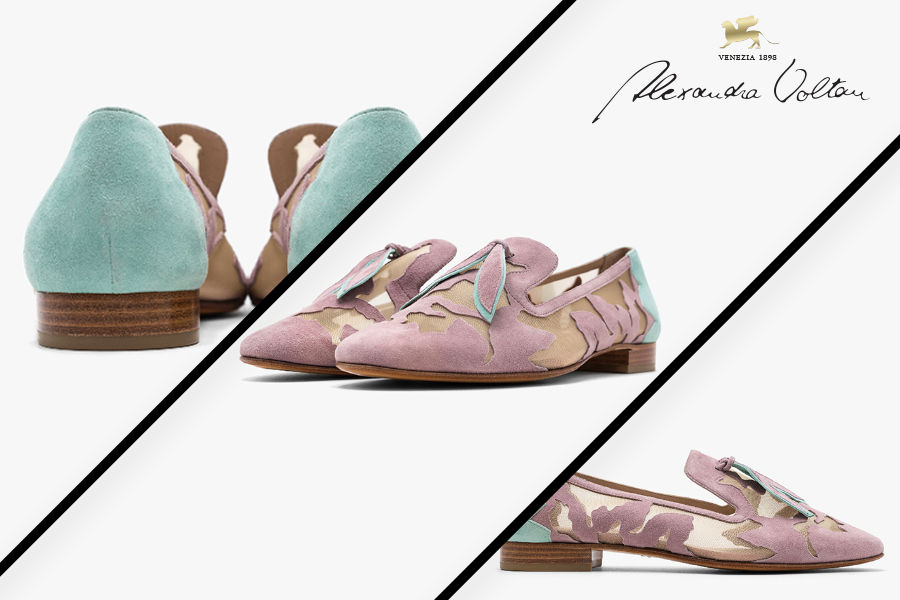 Look with Moccasins April 2021
What look can we create with moccasins this spring month?
In this new article, we discover together some new ideas for the month of April.
The first look we have chosen for you is made up of palazzo trousers, sleeveless top and moccasin. For example, we can choose to wear plain black linen palazzo trousers, a sleeveless top in floral pattern with a red base and gray and white flowers, and finally complete the look with an elegant and particular moccasin such as Alexandra Voltan's item AV704.
The second that we propose is a romantic look consisting of a pleated skirt, blouse and moccasin. We can opt for a medium-length pleated skirt in solid color in camel color, a solid color blouse in turquoise color with flounced sleeves and large collar in white lace, and finally a moccasin with a romantic and elegant style like item AV369 in rose-aquamarine version by Alexandra Voltan.
The third look we have designed for you is made up of fit mom jeans, sweater and moccasin. It is a casual and comfortable look that we can create by combining together black fit mom jeans, a cream colored yarn sweater with three-quarter sleeves and finally an elegant and particular moccasin like item AV704 by Alexandra Voltan.
The fourth and final look that we recommend you create this month with moccasins is made up of an apron dress and moccasin. An example of a look? We can choose an apron dress in a pink and beige striped pattern, with buttons on the front and waist belt in the same color and material as the dress, and finish the look with a moccasin like item AV369 in the rose-aquamarine version by Alexandra Voltan.