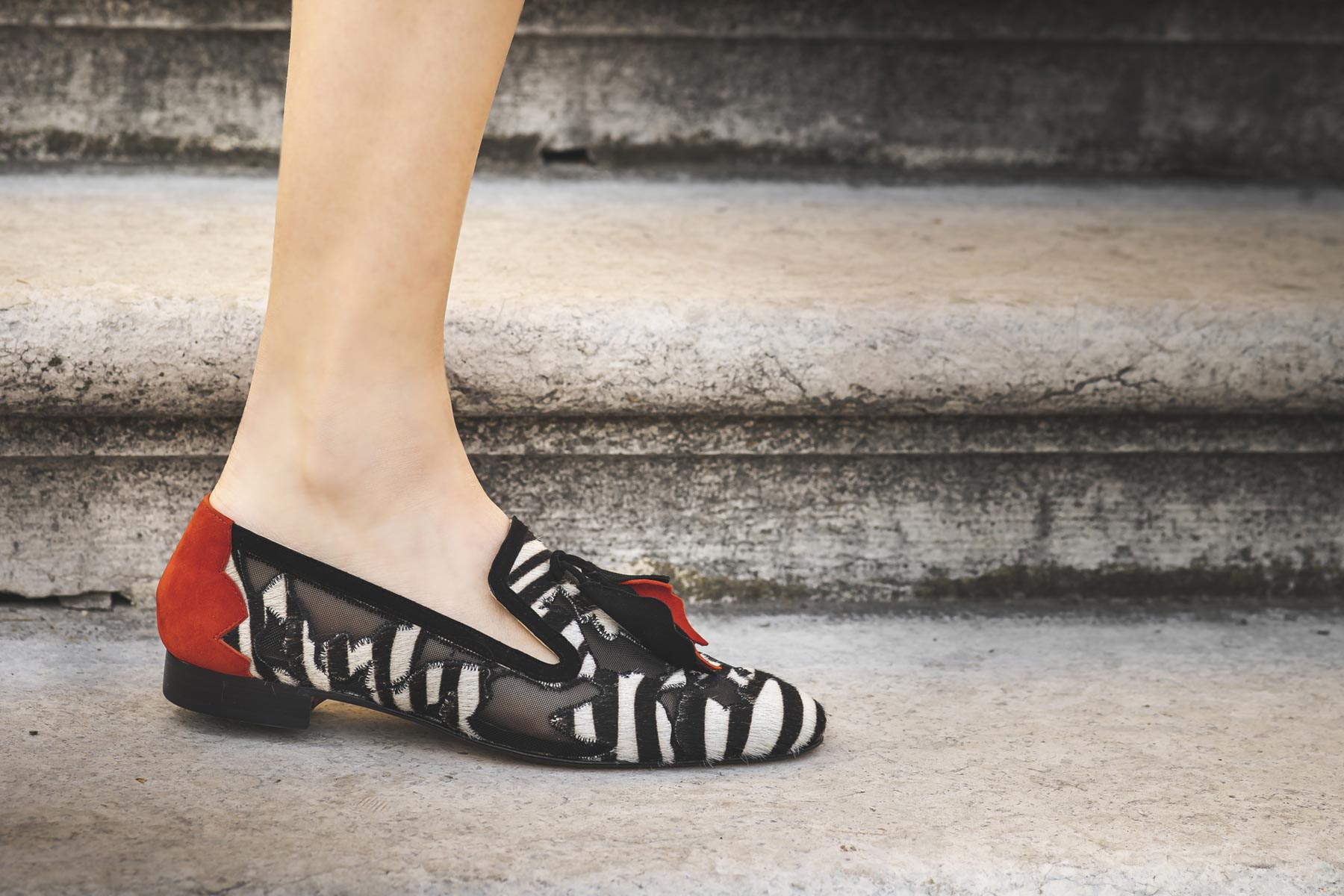 Back to the Office look September 2020
The return to the office from the holidays is almost upon us, what better occasion to show off new looks?
In this new article we see new looks suitable for the upcoming return to the office.
The first look we have chosen for you is a look made up of fit mom jeans, double-breasted blazer and décolleté. For example, we can choose to wear fit mom jeans in simple denim, a plain black double-breasted blazer worn as if it were a top and finally a décolleté with a medium heel like the item AV717 Tes silver version by Alexandra Voltan.
The second look that we propose is a look made up of a shirt dress and low sandal. A comfortable but at the same time casual and fashionable look that we can recreate by wearing a white and pink striped patterned shirt dress, with a medium length skirt and match it with a low heel sandal like the item AV312 black version of Alexandra Voltan.
The third look we have designed for you is composed of a jumpsuit and a sabot. For a trendy, practical but also casual look we can opt for a modern simple jumpsuit in plain black color, enrich the look with a red belt to put on the waist and finally combine it with a midi heel sabot like the item AV349 black version by Alexandra Voltan.
The fourth, and last, look that we advise you to wear is made up of cigarette trousers, shirt and moccasin. For a classic and casual office look, we can for example choose to wear plain beige cigarette trousers, combine them with a classic antique pink shirt and finally a particular loafer like the item AV369 antique pink version by Alexandra Voltan.