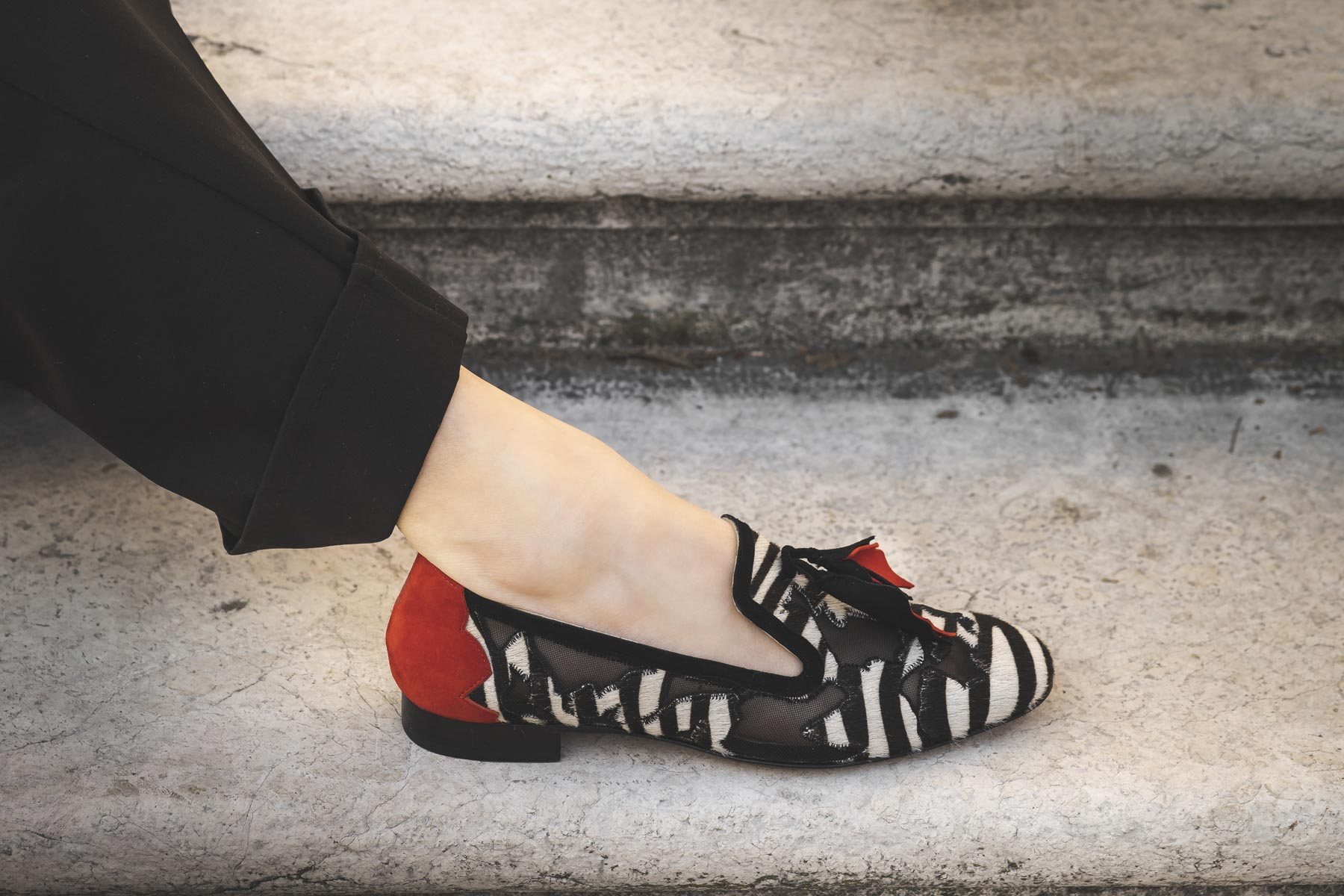 Summer 2020 office look ideas
Women are always looking for new looks to wear every day in the office and the real challenge is to find looks that are comfortable but at the same time formal and chic.
In this new article we see together the perfect looks to wear in the office this summer season with Alexandra Voltan shoes.
The first look we have chosen for you is composed of a dress and a low sandal. For a formal look with a bon ton style we can opt for a very coveted dress this season, we are talking about the shirt dress. We can choose a medium-length shirt dress in solid red color with buttons on the front, combining it with a low-heeled sandal like the item AV312 by Alexandra Voltan.
The second look that we propose is formed by cigarette trousers, blouse and loafers. A classic office look that we can create by combining together solid color black cigarette trousers with a white solid color lace blouse and finally a particular loafer like the item AV369 by Alexandra Voltan.
The third look that we have designed for you is a look consisting of flounced skirt, top and loafers. A fresh but still elegant look that we can create by choosing to wear a medium-length flounced skirt in a floral pattern with a white base and black flowers, a sleeveless solid black color ribbed top and an elegant loafer like the item AV704 by Alexandra Voltan.
The fourth, and last, look that we recommend you wear is created by the combination of jumpsuit and midi heel sabot. We can choose to wear a solid color black jumpsuit, with culotte-style trousers and zipper in the upper front part of the suit, and combine it with an elegant midi-heel sabot like the item AV349 by Alexandra Voltan.