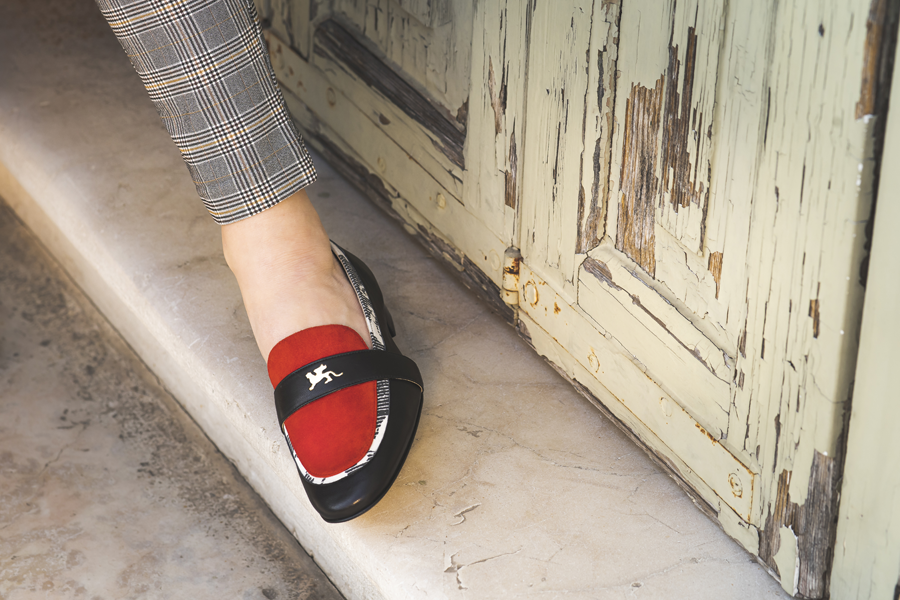 Elegant summer 2020 look with low heel
For lovers of comfort or for those who do not like wearing high heels, there are certainly elegant looks to create with low-heeled shoes.
In this new article we see together some new ideas of elegant look to be created with low-heeled shoes.
The first look we have chosen for you is composed of a sheath dress and a loafer. We can create a classic look combined with an elegant but comfortable shoe by choosing a medium-length sheath dress in floral pattern with a red base and delicate white flowers combining it with a loafer such as the item AV704 by Alexandra Voltan.
The second look that we propose is a look made up of cigarette trousers, shirt and loafers. A formal look that we can wear by combining together plain white colored cigarette trousers and a military green colored classic shirt with puffed sleeves and finally a loafer like the item AV699 by Alexandra Voltan.
The third look we have designed for you is made up of a shirt dress and a ballerina. A clean, bon ton and elegant look. We can choose to wear a medium-length shirt dress in a striped pattern with a gray base color and white stripes with a gray belt and bow in the same material as the dress, concluding the look with a ballerina like the item AV685 by Alexandra Voltan.
The fourth, and last, look that we recommend you wear is created by combining culotte pants, top and loafers. For example, we can opt for black wide culotte-style trousers and combine them with a solid red top with thin straps and fringes at the bottom, finally we can conclude the look with a loafer like the item AV696 by Alexandra Voltan.