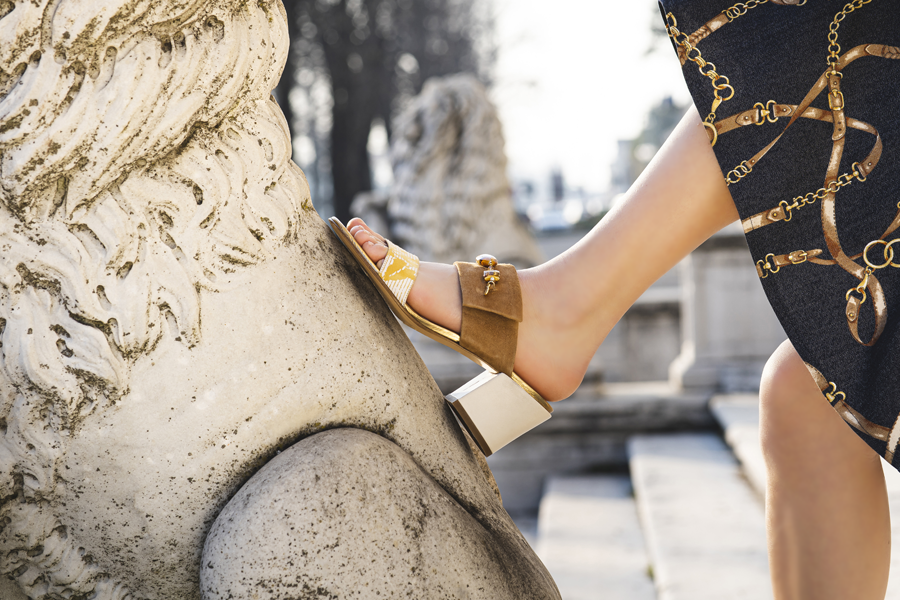 Summer looks 2020
A few more weeks and then it will be summer!
What could be better than preparing for the arrival of summer thinking about the outfits to wear for this new season?
In this new article we see together some ideas of looks to wear in this summer 2020.
The first look we have chosen for you is composed of longuette, top and sabot. For example, we can choose to wear a midi skirt with matching top with fine straps in white and camel checkered pattern, combining an elegant and particular sabot with midi heel like the item AV688 by Alexandra Voltan.
The second look that we propose is formed by a midi dress in pattern and décolleté. For example, we can opt for a medium-length dress in a floral pattern with a cream-colored base and black flowers, with a flounced skirt and sweetheart neckline, combining it with a classic but particular décolleté such as the item AV703 by Alexandra Voltan.
The third look that we have designed for you is composed of blouse, culotte and ankle boots. An example of a look? We can choose plain-colored culotte-style trousers in white linen and combine them with a black-colored wrap blouse with details and finishes in solid red color, concluding the look with a comfortable but classy boot like the item AV708 by Alexandra Voltan.
The fourth and final look that we recommend you wear in this summer 2020 is a look created by the combination of jumpsuit and sneakers. For example, we can combine a jumpsuit with plain white denim shorts with a gold and black waist belt with a comfortable and modern sneaker such as the item AV711 by Alexandra Voltan.