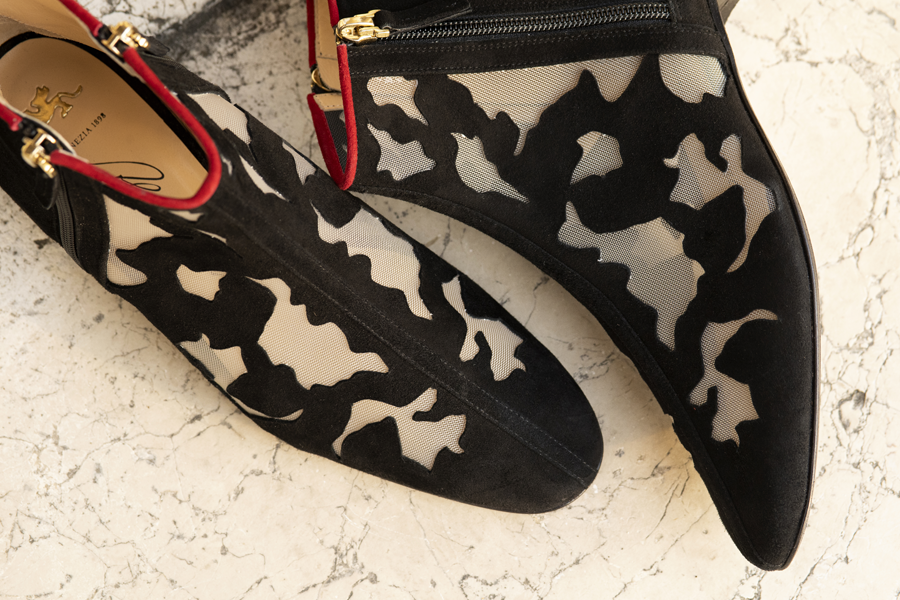 Item AV708
Alexandra Voltan's AV708 article is a small boot.
It is a particular summer small boot, with double zipper on both sides; the back is in black suede like the toe, while the rest of the shoe is a mix of suede and "see-through" material.
It is a particular shoe that we can combine with different looks, from the simplest and most casual to the most elegant and sophisticated.
For example, we can wear the small boot with a basic and simple look. We can opt for a simple balloon jeans in solid white color and combine it with a particular wrap top with V-neck in polka dots pattern.
For a more formal look we can instead combine the small boot with a skirt and t-shirt. For example, we can choose a medium-length skirt in solid red colored eco-leather combined with a plain black t-shirt with balloon sleeves.
For an elegant look suitable for a ceremony or for a special occasion we can choose to wear a fresh dress with a medium-length flounced skirt in a floral pattern with a white base color and red flowers or a classic black solid color sheath dress and conclude the look with the item AV708 by Alexandra Voltan.