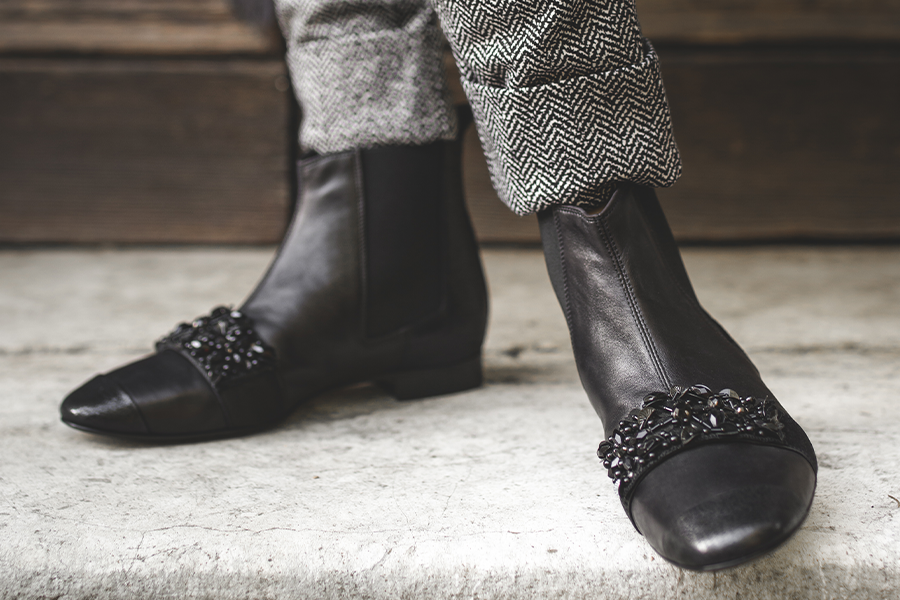 Mistakes to avoid with ankle boots
Ankle boots are a very fashionable and quite versatile type of shoe, however care must be taken to match them in the right way to the right look, being a shoe that reaches up to the ankle.
The first advice we give you is not to wear ankle boots with a too sporty look, for example with a tracksuit or leggings and a maxi sweatshirt; the ankle boots are still elegantly styled footwear.
The second advice is not to combine the ankle boots with shorts that are too short, jeans shorts are banned, the effect is a seaside look and it is better to avoid. If you want to wear ankle boots with short pants, it is better to opt for a classic Bermuda shorts.
The third advice is addressed to women who are not very tall or do not have a very slender figure; to prevent the final look from breaking the figure making it visibly smaller, we recommend not wearing ankle boots with medium-length skirts like calf lenght, the same also applies to culottes-style trousers.
The fourth advice we give you is to pay attention to the materials of the look with which we go to match the ankle boots; it must always be remembered that a purely winter material cannot be combined with a summer one, for example a suede ankle boot cannot be combined with a summer linen dress, nor with bags or straw hair.
Green light instead for skinny jeans, fit mom jeans, cigarette trousers, dresses and short skirts.