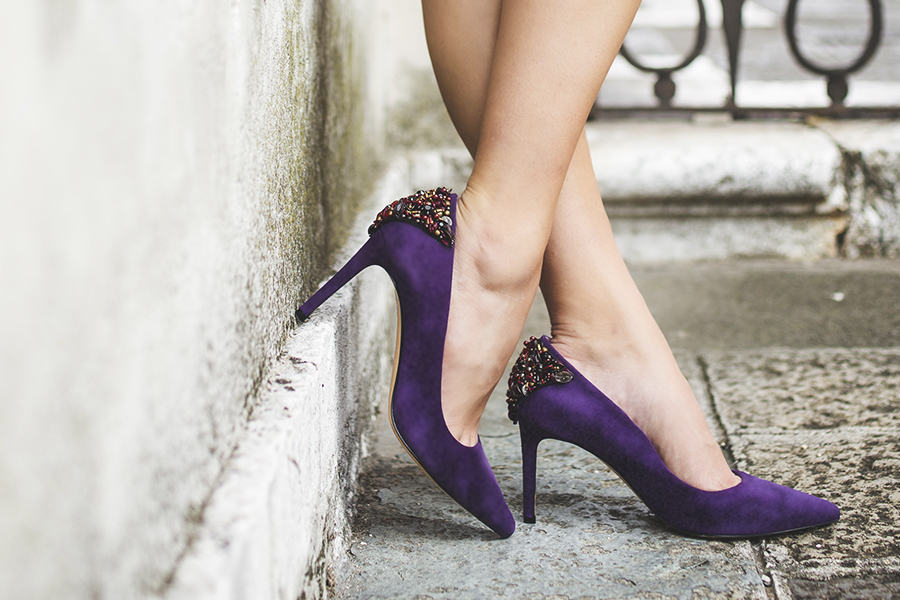 Item AV629
The item AV629 by Alexandra Voltan is a suede décolleté.
It is a suede décolleté with a high stiletto heel, with classic lines but with a particular multicolored rhinestone decoration on the back of the shoe.
The décolleté is the footwear of excellence in the female world, all the Women have at least one pair in their shoe rack.
Different looks can be created with a décolleté, from the most elegant and sophisticated look to the more basic and casual one but always with an elegant touch given by the shoe.
In the case of a casual look but with a touch of class, Alexandra Voltan's item AV629 can be combined with skinny denim jeans with a simple plain turtleneck in black or burgundy with a high collar.
For a more elegant but modern look we can choose to combine the décolleté with a black dress with pleated skirt and socks with flounces.
On a special occasion where an elegant dress code is required, the refined décolleté can be combined with a solid-color suit in anthracite gray and a dark purple lace top.