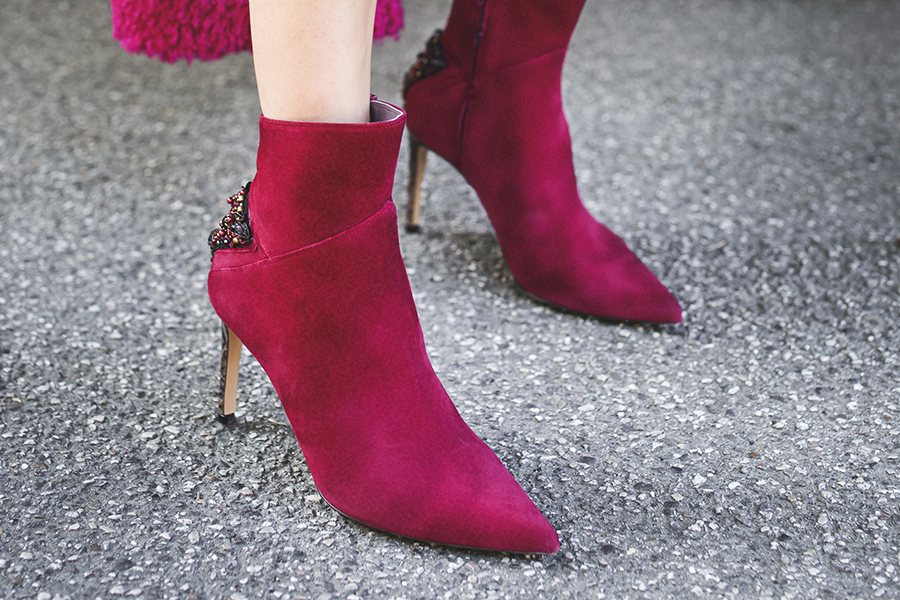 Ideas for a corporate Christmas party look
We have reached that moment of the year when Christmas dinners are organized, and among these we cannot miss the Christmas company party.
The problem that every woman has is relative to the look to wear to make a good impression, without creating a look too exaggerated for the occasion.
In this new article we see together some ideas of looks to wear for a company party during the Christmas holidays.
The first look we have designed for you is composed of a suit consisting of trousers and blazer, top and décolleté. For example, we can wear a suit consisting of classic trousers and black blazer, burgundy top and a red high-heeled stiletto décolleté like the item AV627 by Alexandra Voltan.
The second look we offer is a look made up of sheath dress and décolleté. A classic passe-partout look that we can create by wearing a medium-length fancy sheath dress with a black base and red details combined with a black-colored décolleté with a midi heel such as the item AV639 by Alexandra Voltan.
The third look we have chosen for you is a look composed of a dress with tulle skirt and ankle boot. A sophisticated look that can be created by wearing a black dress with a medium-length skirt in tulle and lace sleeves combined with colored ankle boots like the item AV655 by Alexandra Voltan.
The fourth look that we advise you to wear for a Christmas company party is made up of cigarette pants, shirt and moccasin. For example, we can choose to wear beige colored high-waisted cigarette trousers combined with a red shirt with puffed veil sleeves and a moccasin like the item AV630 by Alexandra Voltan.