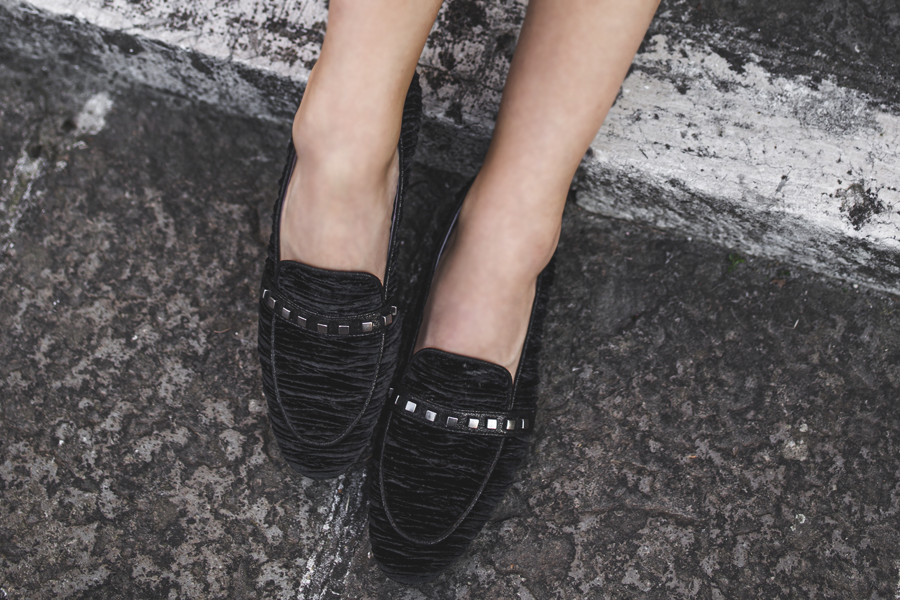 Matching loafers in winter
Loafers are a comfortable and versatile type of shoe, in short, an indispensable shoe that every woman should have in her shoe rack.
The loafers have for years been present in all the collections of the various seasons, both for summer and winter, clearly produced in the most suitable material for the season.
You can create various different looks with loafers: in this new article we see together some ideas of look to wear by combining Alexandra Voltan's low-heeled loafers for this winter season.
The first look we offer is a casual but chic look made up of jeans, sweater and loafer. For example, we can choose to wear fit mom denim jeans and match it with a silver-colored sweater, inserted into the jeans, ending the look with a particular loafer like the item AV651 by Alexandra Voltan.
The second look we have chosen for you is instead an elegant look made up of a dress and a loafer. For example, we can choose a dress with an ankle length, with a tulle skirt and veil details on the upper part of the dress and some colored details. We then conclude the look with an elegant loafer like the item AV630 by Alexandra Voltan.
The third, and last, look that we recommend is composed of trousers, turtleneck and loafer. For example, we can choose green and gray checked patterned pants, combine a plain black turtleneck with high collar and finally a loafer like the item AV635 by Alexandra Voltan.