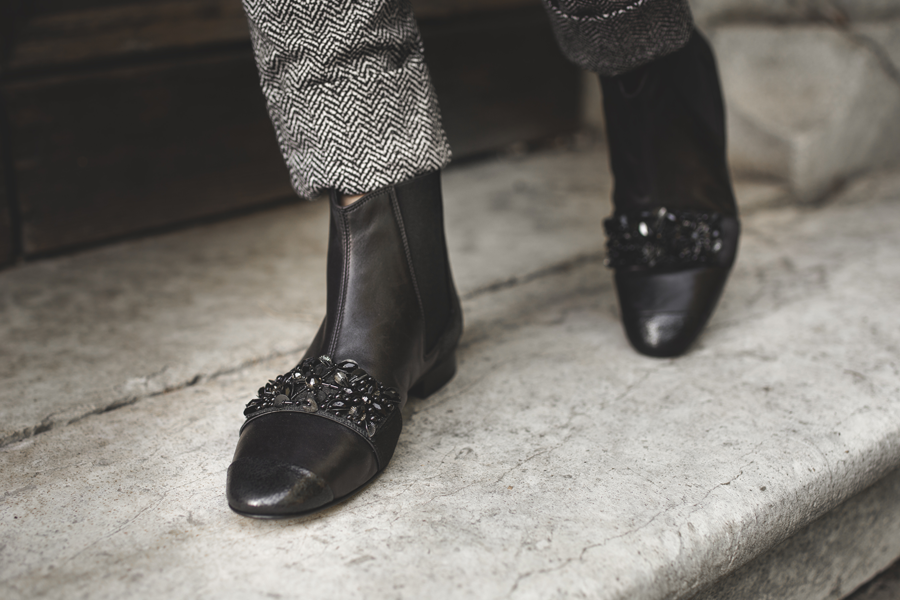 Fall 2019 casual look
On certain occasions or on certain days there is a need to wear a casual look: wearing a casual look does not mean wearing a scruffy or too sporty look, you can wear a casual look but with a touch of chic.
In this new article we see together some ideas of casual look to wear.
The first look we suggest you to wear is composed by jeans, turtleneck and loafer. We can combine black skinny jeans with a plain orange turtleneck and with a loafer like the item AV635 by Alexandra Voltan.
The second look we can wear to get a casual look is made up of high-waisted pants, a sweater and a loafer. For example, we can combine high-waisted black trousers with a green sweater inserted into the trousers, and finally wear a loafer like the item AV651 by Alexandra Voltan.
The third look we have chosen for you is made up of jeans, t-shirt, blazer and sneakers. We can opt for skinny denim jeans, a plain white basic t-shirt and a burgundy blazer, ending the look with an elegant-style sneaker like the item AV649 by Alexandra Voltan.
The fourth, and last, look that we propose is a look created by the combination of maxi sweater, leggings and ankle boots. For example, we can wear a maxi purple sweater with tight leather-like leggings and an ankle boot like the item AV632 by Alexandra Voltan.