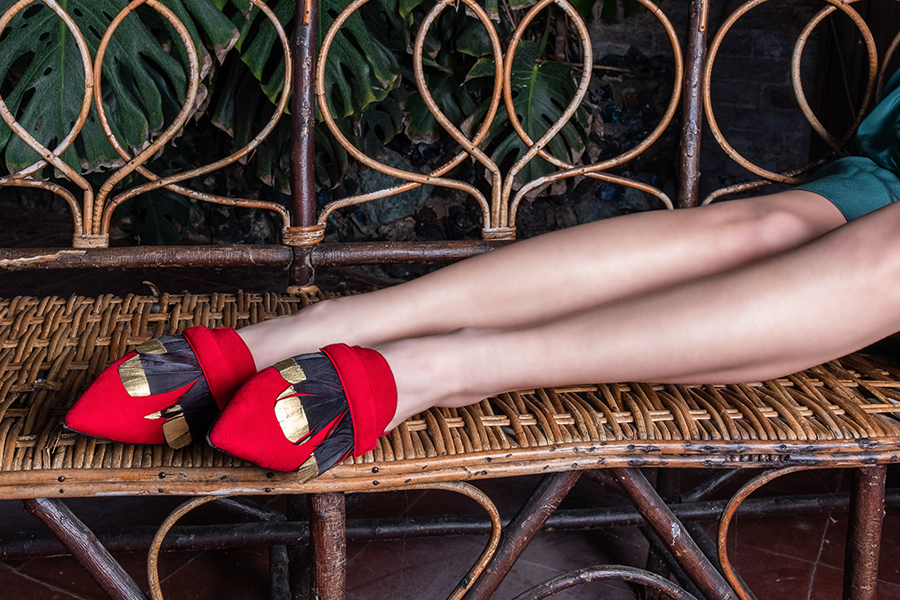 Alexandra Voltan shoes
Alexandra Voltan's shoes have a unique and sophisticated style, suitable for all Women who want to wear fine shoes and have an elegant and refined style.
In the new collection you can find sandals, décolleté but also low-heeled shoes for those who don't like to wear high-heeled shoes.
All Alexandra Voltan shoes give the look a touch of chic, elegance and uniqueness, in fact each shoe has its own style and is treated even in small details to be perfect.
Each collection has its own style and its own uniqueness, for example in the "Timeless Collection" all shoes and clutches share the same detail, in fact, every creation of the Timeless Collection is characterized by a bright detail that depicts the Lion of San Marco in Venice.
The Lion of San Marco in Venice is the logo chosen by Alexandra for her brand, which in addition to being the symbol of the city of Venice, a clear reference to the origins and the great source of inspiration that the Serenissima represents for this brand, the lion expresses the philosophy of the Voltan in which ideas, creations, fantasies and passions spread their wings to fly high, light but at the same time with the determination, strength and pride that only the king of the forest can have.