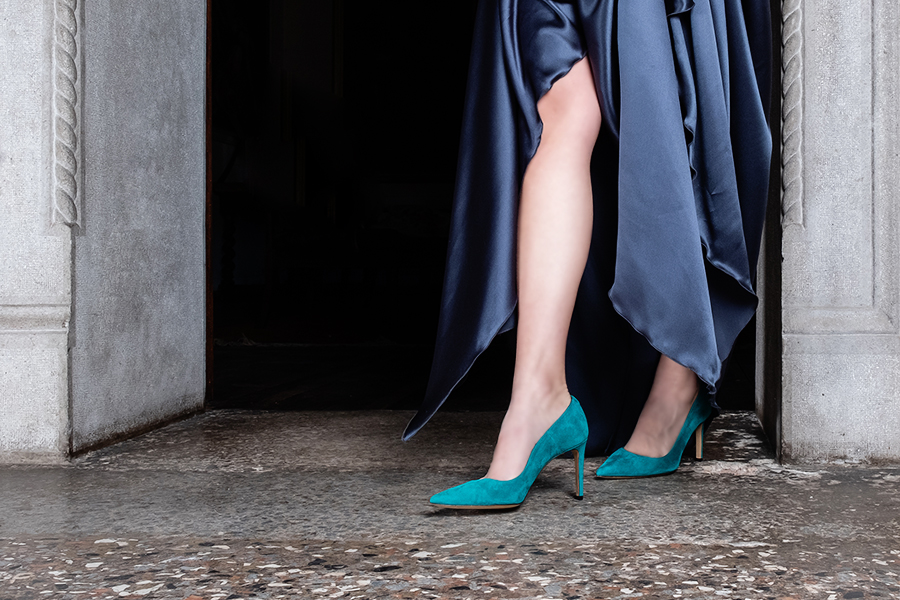 Item AV550
The item AV550 by Alexandra Voltan is a classic décolleté but always elegant and refined.
It is a suede décolleté with a high stiletto heel.
With the AV550 item by Alexandra Voltan you can create various looks since the décolleté is the shoe par excellence and you can really wear it with any look.
For a casual look, for example, you can combine the item AV550 by Alexandra Voltan with skinny jeans, a top or a simple t-shirt.
If instead we want to create a formal look with the item AV550 by Alexandra Voltan, we can combine it with a classic palazzo pants with shirt and jacket.
For a look suitable for a wedding, a party or a special occasion, we can combine Alexandra Voltan's item AV550 with a long dress, a sheath dress or even a jumpsuit.