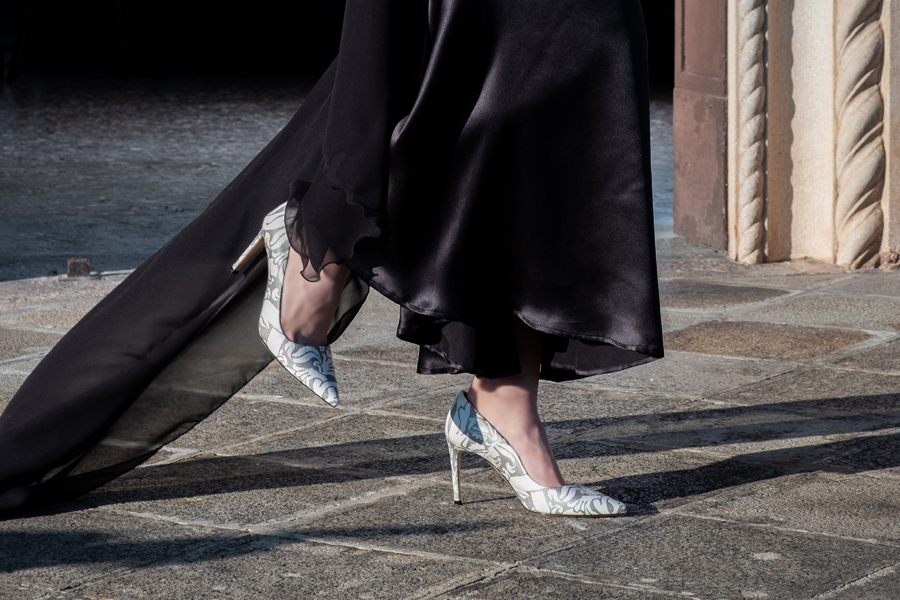 Spring Summer Collection 2019 Part 2
In this new article we present the second part of the new collection for the Spring Summer 2019 season of Alexandra Voltan.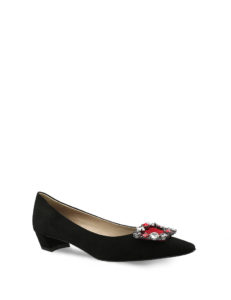 Item AV553: it is a décolleté with a midi heel, in suede, with a particular rhinestone accessory at the front of the shoe. In the "Cabiria Nero Rosso" version, the accessory is in silver and red, while in the "Cabiria Noto Edera" version the accessory is multi-colored with blue and green tones.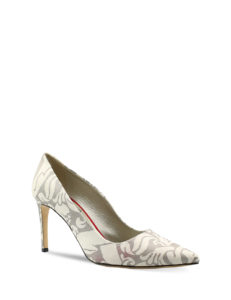 Item AV536: it is an elegant high-heeled stiletto court shoe in printed leather in light white and silver colors.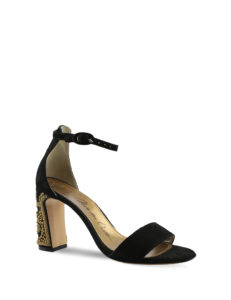 Item AV543: this item is a particular sandal in black suede, with a large high heel, golden decoration on the outside of the heel and buckle covered in leather in the ankle strap.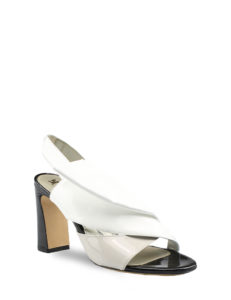 Item AV547: it is a particular and elegant tricolor patent leather sandal with wide high heel. The inner part of the shoe and the heel are in black paint, the front part of the shoe is beige while the front part, which gives movement to the shoe, and the strap with internal elastic are in white paint.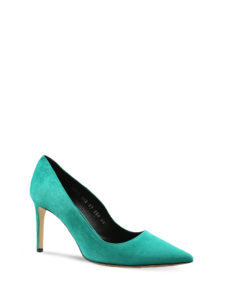 Item AV550: it is a classic, but always elegant and refined, suede décolleté with high stiletto heel.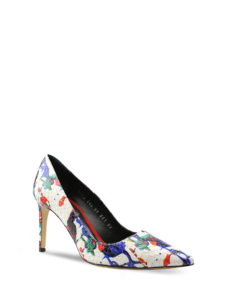 Item AV551: this item is also a high-heeled stiletto court shoe but with the peculiarity of python leather and various touches of different colors.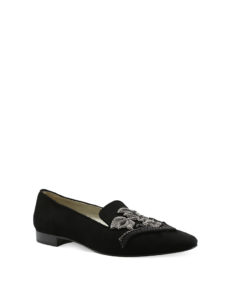 Item AV552: it is a loafer with low heel in suede with a particular accessory in the front part of the shoe.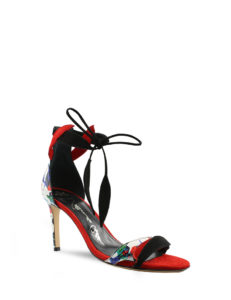 Item AV558: it is a colorful and refined sandal with a high stiletto heel created by combining suede and leather, the play of colors and particular hanging laces.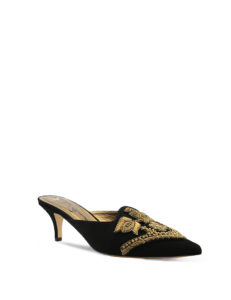 Item AV559: it is a loafer with an open heel and a midi heel, in suede, the particularity of this shoe is the golden accessory in the front part of the shoe.