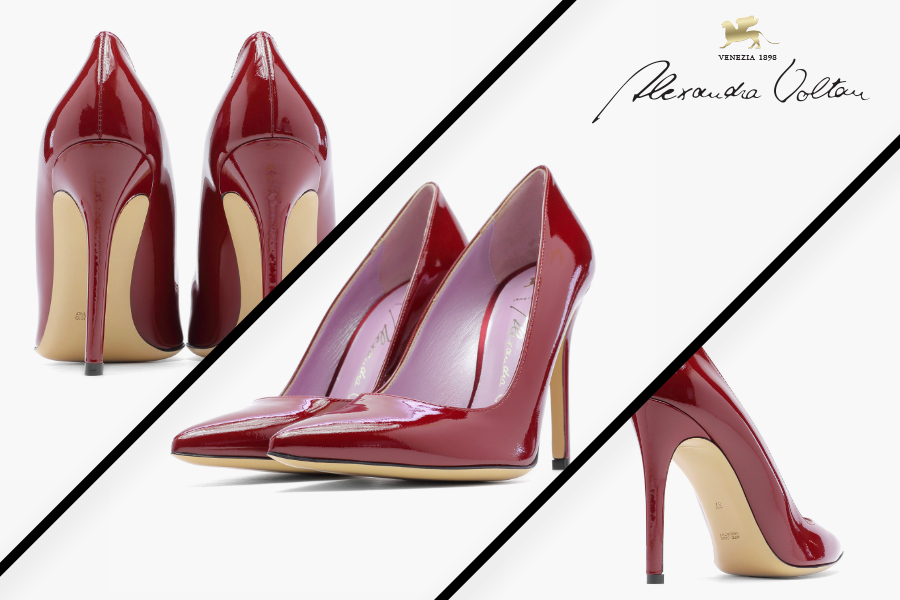 Item AV715 Red
The item AV715 in the red version by Alexandra Voltan is an elegant and classic décolleté in red patent leather, with a 105 mm heel and leather sole.
With décolleté it is not mandatory to create only elegant looks, on the contrary you can also create more casual and comfortable looks.
For example, for a simple and casual look we can choose to combine item AV715 by Alexandra Voltan in red version with fit mom jeans in solid black color, a solid gray color blouse with puff sleeves and collar wide lace.
If, on the other hand, we want to wear the décolleté creating a more formal look, we can opt for a plain black cigarette trousers, a plain white shirt with a bow in the neckline, a plain black double-breasted blazer finishing with a touch of color with the AV715 pump in red version by Alexandra Voltan.
Finally, if we want to combine the AV715 item in red version by Alexandra Voltan with an elegant look we can choose to wear a medium-length dress in a solid color cardigan style in ice color, knitted with buttons on the front and belt at the waist of the same color and material of the dress.