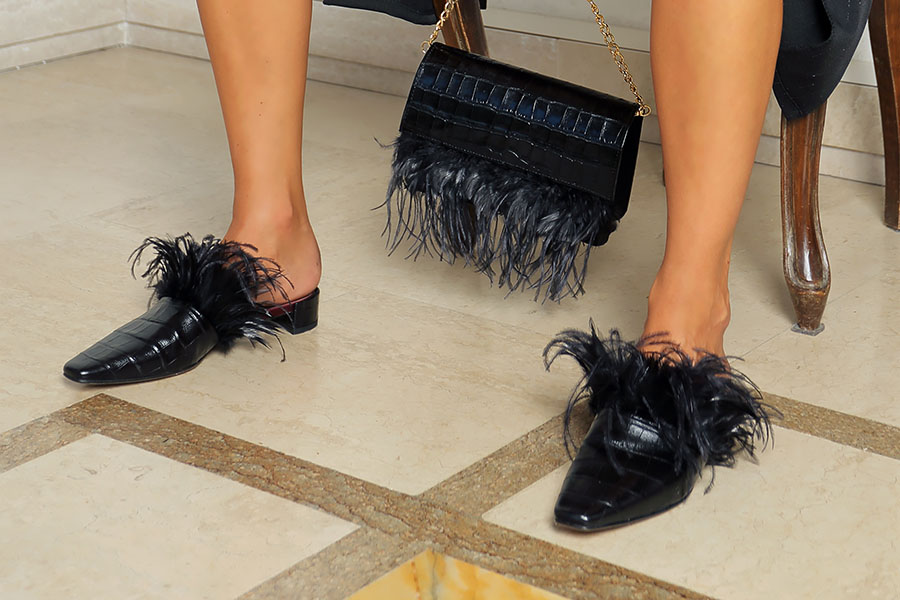 Look January 2021
January has arrived too, let's start this new year with some amazing new looks!
In this new article in fact we will see together some ideas of looks to wear in this January 2021.
The first one we have designed for you is composed of trousers, maxi-pullover and sneakers. A comfortable but not trivial look, which we can create by combining together a solid color black faux leather trousers, a maxi-pullover in solid color burgundy wool and finally a comfortable and modern sneaker like item AV646 in black version by Alexandra Voltan.
The second look that we propose, romantic and bon ton, is made up of a patterned dress and high boot. For example, we can choose to wear a patterned dress with a black base and red flowers with a medium length skirt with ruffles and buttons covered in red velvet on the front, finishing the look with a high boot with a low heel like item AV435 in black version by Alexandra Voltan.
The third look we have chosen for you is made up of fit mom jeans, a particular blouse and décolleté. For example, we can opt for fit mom jeans in denim, a lilac-colored solid blouse with a bardot neckline and particular puffed sleeves and finally a simple décolleté with high heels like item AV079 in black version by Alexandra Voltan.
The fourth and last look that we recommend you wear is an elegant and sophisticated look made up of culottes, tops, blazers and sabots. We can choose plain beige culottes trousers, a classic beige plain top, a plain black double-breasted blazer and finally a particular sabot like item AV810 in black version by Alexandra Voltan.