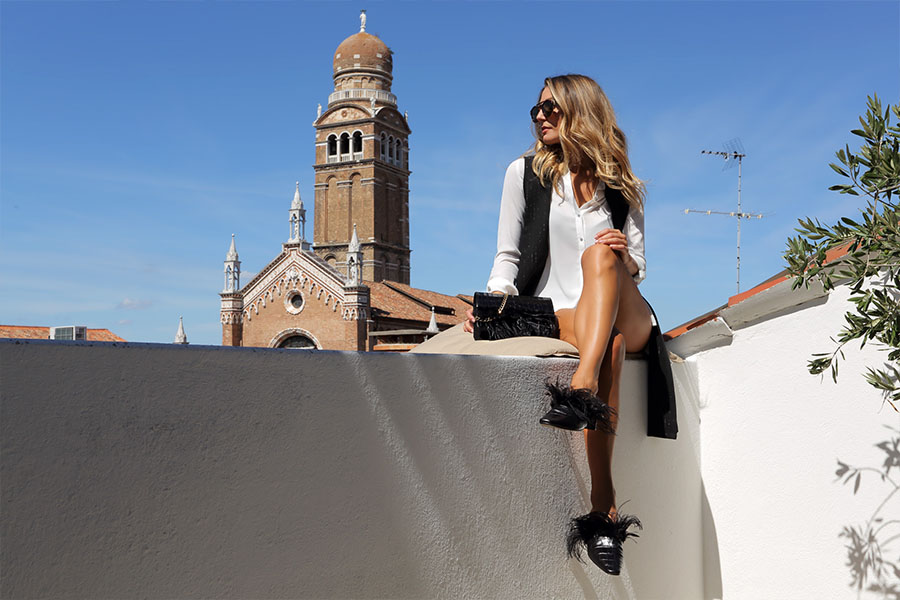 Christmas 2020 looks
Christmas is almost here, very little is missing, and even if celebrated at home we must not neglect our look.
That's why in this article we will give you some ideas to wear on Christmas day.
The first look we have chosen for you consists of a one-shoulder dress and sabot. We can opt for a velvet dress, in solid color in dark green one shoulder with a medium length skirt and side slit and combine it with a modern and elegant leather sabot such as item AV810 in black version by Alexandra Voltan.
The second look, on the other hand, is made up of palazzo trousers, a sweater and a décolleté. A casual look but with the elegance of the décolleté that we can create by combining together a palazzo trousers in solid black color, a solid dark red color wool sweater and finally a décolleté with high heel like item AV654 in red version by Alexandra Voltan.
The third look we have designed for you is composed of a suit consisting of trousers and blazer. For example, we can choose to wear a suit consisting of classic cigarette trousers and blazer used as a double-breasted top, coordinated in a solid midnight blue color, completing the look with a high-heeled décolleté like item AV715 in blue version by Alexandra Voltan.
The fourth and last look that we recommend is made up of a shirt, longuette and high boot. A comfortable but chic look that we can create by wearing a gold and black striped patterned shirt, a simple and classic solid black color longuette semi-leather with bow on the front and finally a high boot with midi heel like item AV641 in black version by Alexandra Voltan.