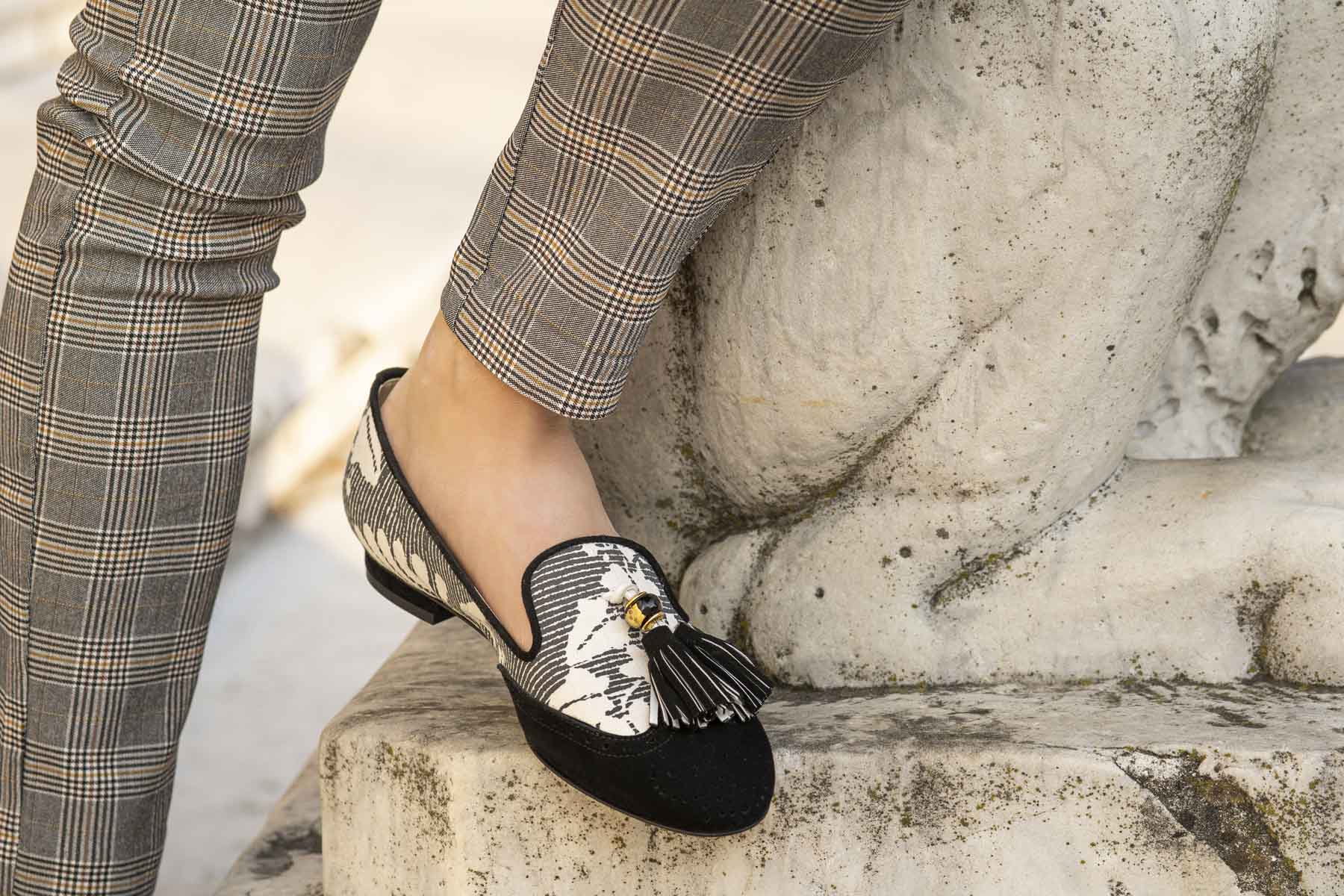 Mid-August Look 2020
As every year, also for this 2020 the time has come to celebrate August 15th: those who will celebrate it in the company of their family, those in the company of friends and those who prefer to celebrate it with a special evening.
But what are the suitable looks to wear on this day? Let's see it together!
The first look we have chosen for you is made up of Bermuda shorts, sleeveless shirt and loafer. A comfortable but still stylish look that we can create by choosing to wear plain beige Bermuda shorts, an antique pink sleeveless shirt in plain color and finally a comfortable but elegant loafer like the item AV369 in the antique pink version by Alexandra Voltan.
The second look that we propose is a look made up of a maxi patterned shirt and midi heel sabot. For a fresher and more jaunty look, we can opt for a maxi-shirt to be used as a dress, in a floral or tropical pattern, and combine it with a chic but comfortable midi heel sabot such as the item AV349 in the black version by Alexandra Voltan.
The third look we have designed for you is composed of linen cigarette trousers, top and low heel sandal. For a comfortable but formal look we can opt for classic khaki solid color linen cigarette trousers, a mustard solid color top with fine straps and V-neck, and finally finish the look with a low heel sandal like the item AV312 in the black version by Alexandra Voltan.
The fourth, and last, look that we recommend you wear on August 15th is a look created by combining an apron dress and an upright shoe. For those who love to celebrate August 15th with a special evening, this look is perfect, we can choose to wear a solid-colored apron dress in light blue, with a knee-length skirt and ruffles at the bottom, and combine it with an upright shoe such as item AV150 in the black version by Alexandra Voltan.