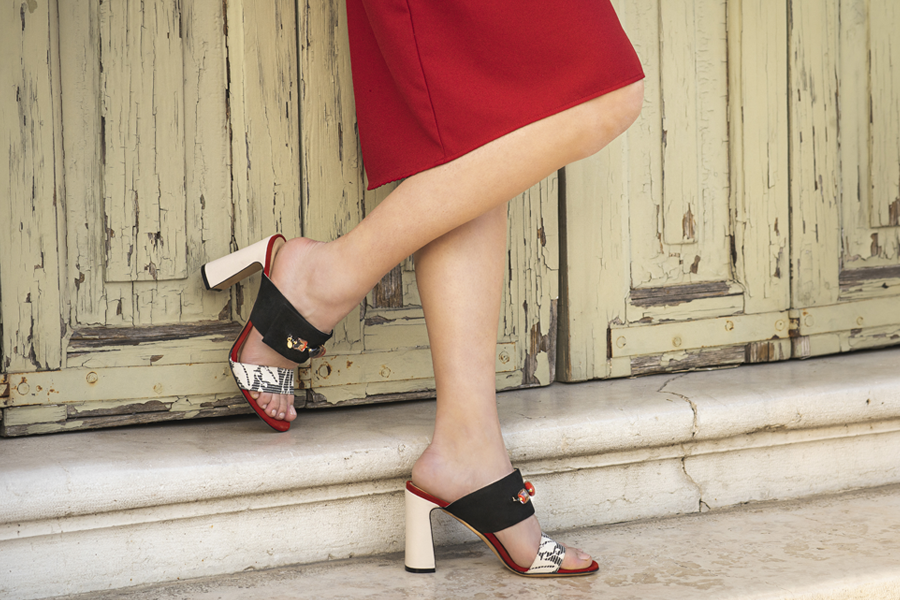 Spring Summer 2020 look ideas
Women are always looking for new looks to show off, which is why in this new article we see together some new look ideas to wear this Spring Summer 2020 season.
The first look we have chosen for you is made up of a long dress and sabot. For example, we can choose to match together a red wallet ankle-length dress with a belt at the waist with bow and a sabot with special high heel like the item AV687 by Alexandra Voltan.
The second look we propose is a look consisting of shorts, blouse and loafer. We can opt for classic white shorts and pair them with a blouse with puffed veil sleeves in black and white stripes, ending the look with a particular loafer like the item AV699 by Alexandra Voltan.
The third look we have thought for you is made from an apron dress and ankle boots. A comfortable yet chic and fashionable look that we can create by combining a coral color apron dress with knee-length ruffled skirt to a boot like the item AV708 by Alexandra Voltan.
The fourth, and last, look that you should wear is composed of palazzo trousers, top and décolleté. We can choose to wear beige palazzo trousers to a simple peach-coloured top with fine straps and V-neckline, finishing the look with an elegant décolleté like the item AV703 by Alexandra Voltan.