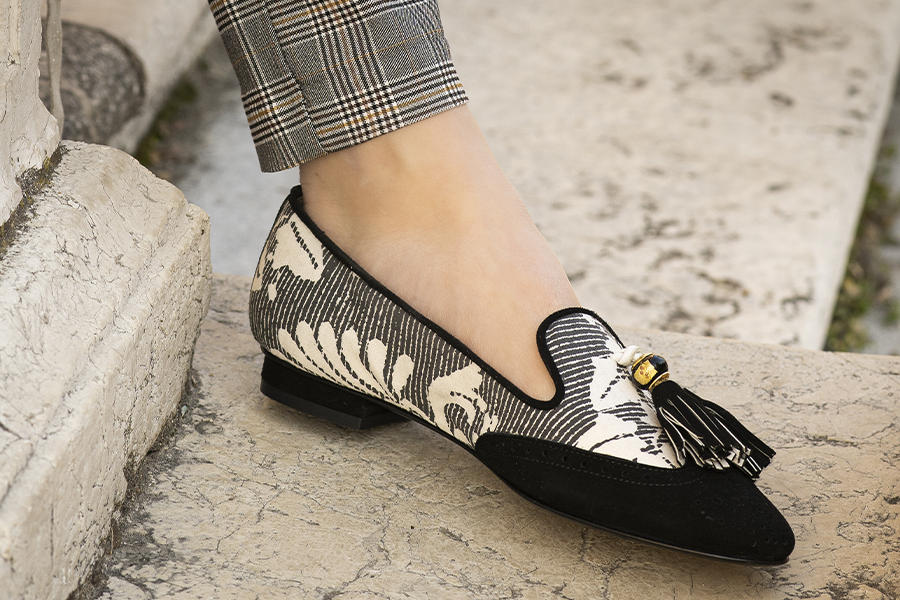 Essential footwear Spring Summer 2020
As for every season, even in the now imminent Spring Summer 2020 there is essential footwear, which every woman should have in her shoe rack.
SABOT: Sabots are a type of footwear that has come back into fashion in recent times, they are elegant but comfortable, they can be found either with a high heel like item AV687 by Alexandra Voltan, or with a midi heel like item AV688 by Alexandra Voltan.
LOAFER: The loafer has become a must for all seasons, in the see-not-see version like item AV696, in the classic version like the AV704 item, particular version like item AV699 or in alternating vases can opt for a ballerina in a slingback version like item AV689 by Alexandra Voltan.
SNEAKER: Who has never owned at least one sneaker? It is a comfortable shoe; it can be worn with a casual look or with a more elegant one such as item AV700 or more classic like item AV711 by Alexandra Voltan.
DECOLLETE ': the décolleté is the female shoe par excellence, it can never be missing in a woman's shoe rack, especially if it is an elegant but comfortable décolleté with a midi heel and decorations such as item AV703 by Alexandra Voltan.
BOOT: The boot can be used as a look-saving shoe, for example it can be worn with an elegant dress as an alternative to the high heel, or to give a touch of style to a too simple look, especially if it is a particular boot like item AV708 by Alexandra Voltan.