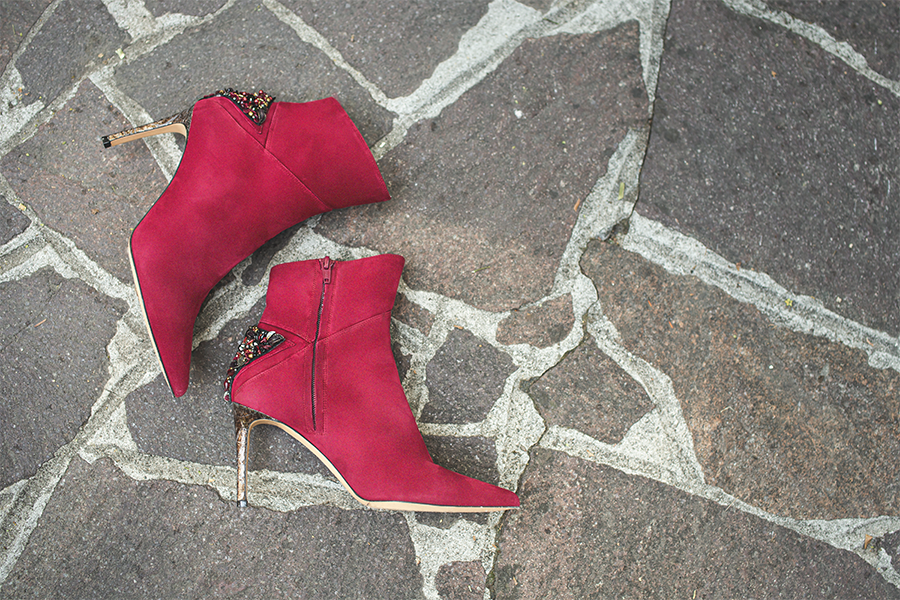 Winter 2020 Look Ideas
It is known that all women when it is time to decide what to wear they spend several minutes in front of the wardrobe in search of inspiration.
That's why in this new article we will give you some new look ideas to wear in this winter 2020.
The first look that we recommend you to wear in this winter season to always be perfectly dressed is composed of palazzo pants, blouse and sneakers. A mix between casual and elegant style that we can create by combining a gray pinstripe palazzo trousers, a simple solid-colored blouse in burgundy color and a sneakers with a particular style such as the item AV649 by Alexandra Voltan.
The second look we have selected for you is an elegant and sophisticated look made up of a dress and a loafer with a heel. For example, we can opt for an elegant solid-colored dress in silver color, with an old pink fabric belt at the waist and with ruffles on the bottom, combined with a loafer with a heel, with a romantic and bon ton style, such as the item AV614 by Alexandra Voltan.
The third look that we propose to wear this cold winter is a look composed of cigarette trousers, turtlenecks, blazers and loafers with heels. For example, we can choose to wear solid color black cigarette trousers with special pleats, a white turtleneck with a high neck, a classic black blazer and a comfortable but elegant loafer with heel like the AV644 item of Alexandra Voltan.
The fourth and last look that we have designed for you is made up of a skirt, sweater and ankle boot. An elegant and romantic look that we can create by combining a bouchè skirt in black red tartan pattern with buttons, plain black sweater inserted inside the skirt and finally a high-heeled stiletto ankle boot like the item AV655 by Alexandra Voltan.