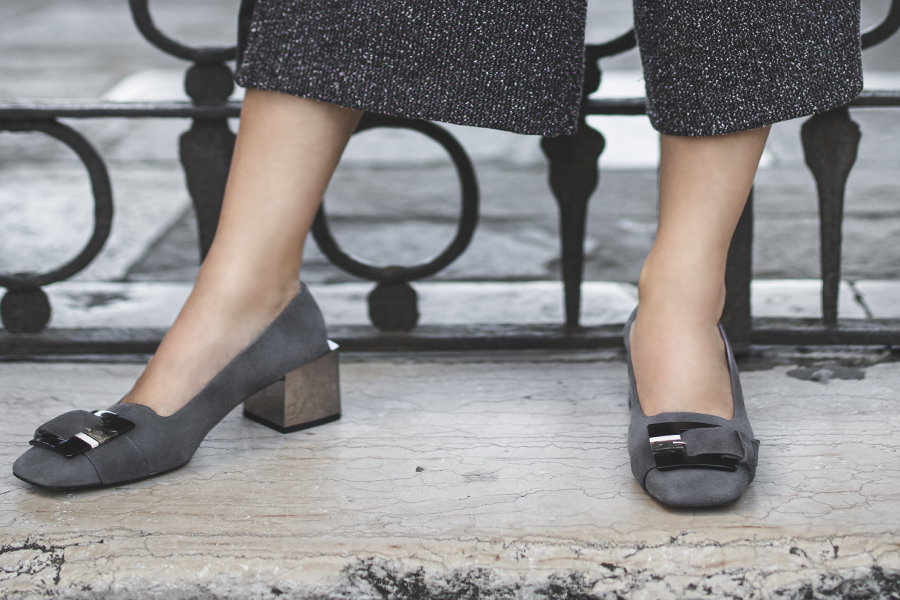 Item AV644
The item AV644 by Alexandra Voltan is a suede loafer or moccasin.
It is a suede loafer or moccasin with a particular medium heel and suede strap with buckle on the front of the shoe.
The loafer is a comfortable, versatile and jaunty shoe especially when the heel is also present.
You can create various looks, from the most elegant and sophisticated look to the more basic and casual one but always with a special touch given by the shoe.
In the case of a casual look but with a touch of aesthetic taste you can combine the item AV644 by Alexandra Voltan with skinny denim jeans with a simple plain black or gray turtleneck with high collar.
For a more refined but modern look we can choose to combine the loafer with classic black cigarette pants and an anthracite colored blazer used as shirt.
On a special occasion where an elegant dress code is required, the elegant loafer can be combined with a dress with a longuette skirt, side slit and a striking neckline along the back.