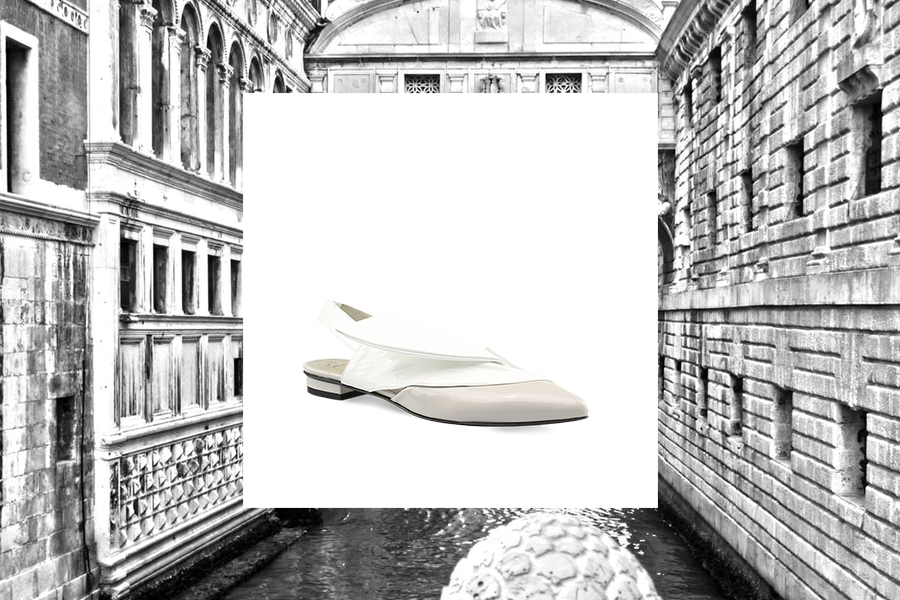 Item AV524
The item AV524 by Alexandra Voltan is an elegant and comfortable loafer with a semi-bare heel.
It is a loafer with a semi-bare heel in two different materials: part of the toe and the heel are in patent leather while the strap and the rest of the upper are in leather, creating contrast and movement to the shoe line.
The Loafer is a comfortable but at the same time elegant footwear, it perfectly matches both a casual but stylish look to wear every day and an elegant and sophisticated look.
In the case of a casual but fashionable look you can combine the item AV524 with a skinny denim jeans with a white blazer and a belt at the waist.
For a more elegant look we can combine the loafer with a gray jumpsuit with long palazzo trousers and pair it with silver accessories.
On a special occasion where a more particular dress code is required, the elegant loafer can be combined with a dress with a plain black skirt and gray or white top.