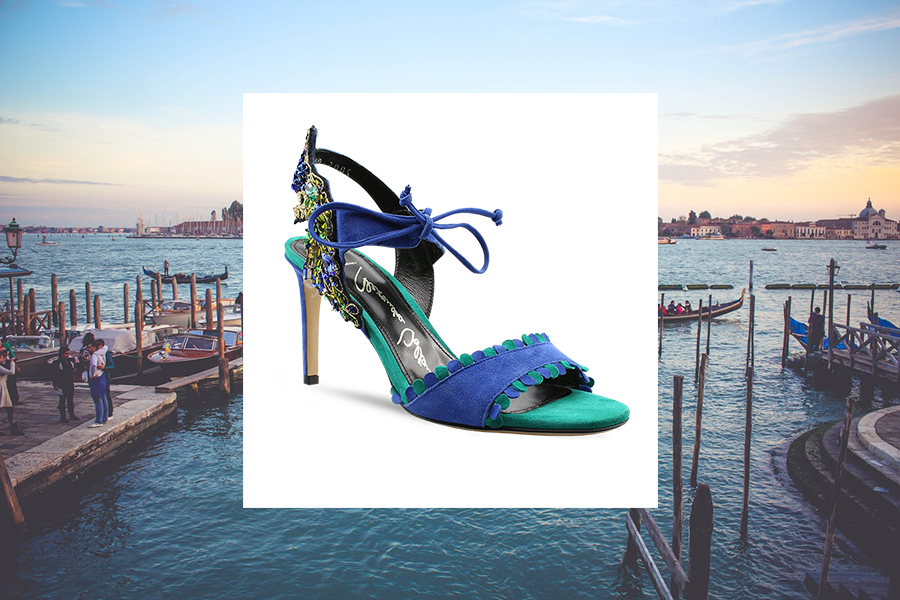 Item AV519
The item AV519 by Alexandra Voltan is an elegant and particular high-heeled stiletto sandal.
It is a refined two-tone sandal in suede with a high stiletto heel that differs thanks to the particular workmanship in the first band present in the front of the shoe, the suede bow in the second band and the strap with an accessory depicting a colored rhinestone peacock.
The item AV519 can be combined with an elegant and refined look or it can be worn with a basic look to give elegance to the final look.
In the case of a basic look, you can wear the sandal with a skinny denim jeans and a plain blue shirt to pay attention to the magnificent sandal.
In the event that we have to wear an elegant look we can opt for an asymmetrical mermaid dress with a small train in the back of the plain-colored turquoise skirt or we can choose to wear an elegant ankle-length dress in midnight blue with a lace bodice.