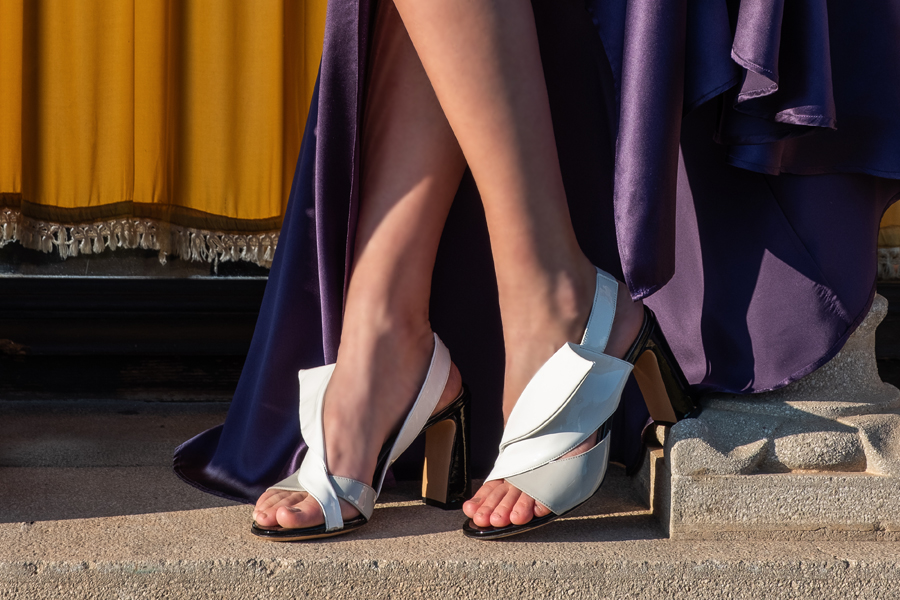 Item AV547
The AV547 item by Alexandra Voltan is a particular and elegant tricolor patent leather sandal with a large high heel.
The inner part of the shoe and the heel are in black paint, the front part of the shoe is beige while the front part, which gives movement to the shoe, and the strap with internal elastic are in white paint.
The AV547 item perfectly matches all the elegant looks and is suitable for a special occasion like a gala evening.
In the case of an elegant and formal look you can combine the AV547 item with a suit of classic black cigarette trousers with blouse in shades of beige or opt for a classic dress like a sheath dress with black knee length skirt.
On a special occasion like a gala evening where the clothing must be purely elegant, the particular sandal can be combined with a dress with a long purple silk skirt.