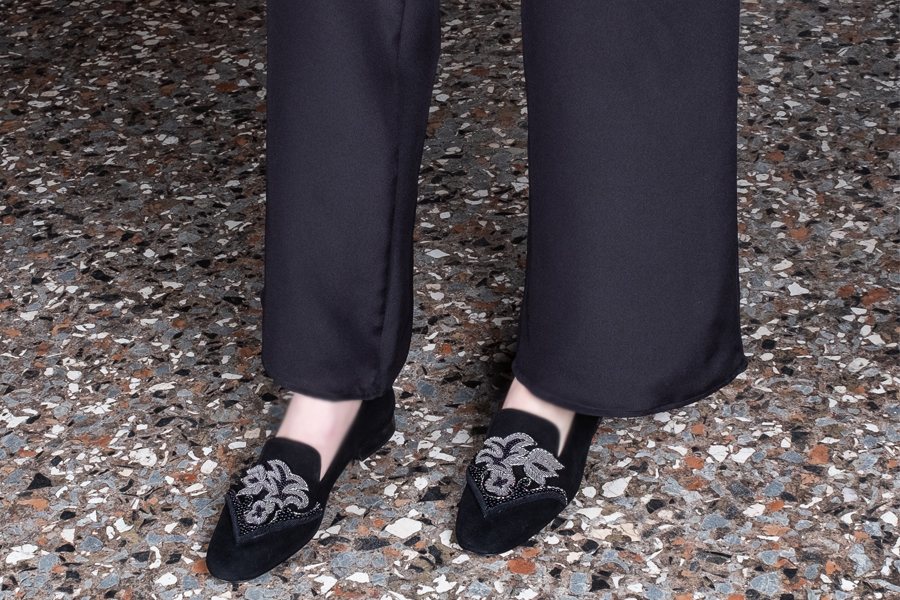 How to match the loafers
The loafers are footwear that for some years have been present in every season on the fashion runways.
They are shoes a bit like ballerinas, there are those who love them and those who hate them.
In reality they are really comfortable shoes and with the right combination you can create really stylish and elegant looks.
In this new article we see together four perfect combinations to create with loafers.
The first look we have chosen for you is composed of trousers, shirt and loafer. For example we can opt for a maxi black culotte trousers with a classic white shirt inserted inside them and a classic loafer like the AV552 item by Alexandra Voltan.
The second look is created by the combination of dress and loafer. An example of look is: dress with wide black wheel skirt with a loafer with low heel and open on the back of the shoe like the AV502 item by Alexandra Voltan and, to finish the look, gold-colored accessories.
The third look we thought of for you is instead made up of jeans, a shirt and a loafer. For example we can choose a black skinny jeans with a shirt with puff sleeves in a black and red checked pattern and combine a loafer with a midi heel open on the back like the AV531 item by Alexandra Voltan.
The fourth and last look that we propose is composed of longuette, top and loafer. For example, we can combine a knee-length black longuette skirt with a gold-colored top with uncovered back and a loafer with midi stiletto heel open on the back like the AV559 item by Alexandra Voltan.