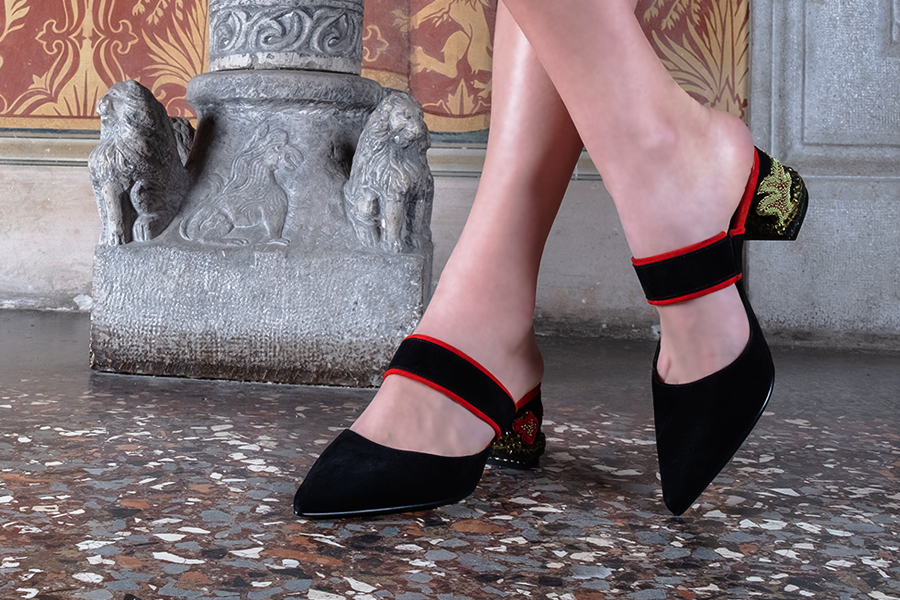 Essential Shoes Spring Summer 2019
For women, every shoe can be indispensable in your shoe rack, but in reality there are really some essential shoes that can be used on various occasions for this new season Spring Summer 2019.
In this new article we see together what are the shoes that every woman must have in her shoe rack.
Loafer: in recent seasons the loafer has been the undisputed star of fashion catwalks as it is comfortable, versatile and very fashionable. For example, the item AV531 by Alexandra Voltan can be combined with a dress with flounced skirt with calf length in red, for a truly bon ton look.
Décolleté with high heel: the high-heeled or wide-heeled décolleté are really a wildcard, they can be worn both with a formal look and with a casual look giving a touch of style to the final look. The AV550 item by Alexandra Voltan, combined with a denim jumpsuit, in its simplicity, gives the look a touch of elegance.
Moccasin: the moccasin is now a must to wear on any occasion and with any look, it goes perfectly with jeans, a dress and even a classic look like a suit. See the item AV552 by Alexandra Voltan: we can combine it with, for example, a classic high-waisted trousers in dark gray tones with an elegant black top with ruffles.
Décolleté with midi heel: also they, belonging to the décolleté family, are a type of jolly shoe, even more because with the midi heel they can really be worn at any time of the day. For example, with a shoe like the AV527 item by Alexandra Voltan you can create a romantic look by combining a knee-length black skirt with this shoe and an ocher-colored shirt.
High-heeled sandals: for summer evenings in company, for a special evening or for an elegant event, the high-heeled sandal should never be missed! It makes any Woman elegant and any look, like the AV558 item by Alexandra Voltan that can be the protagonist of the look combining it with a simple black silk evening dress with embroidered bodice and lace details.