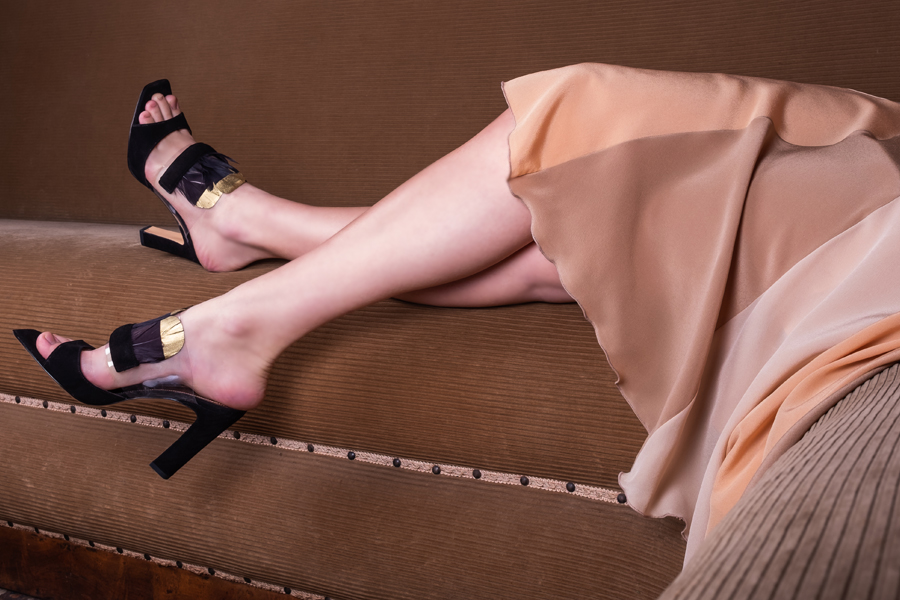 Spring Summer 2019 Trends
In this new article we see together the trends concerning the models, colors, prints and accessories for this new Spring Summer 2019 season.
In the catwalks the new collections for the current season have been presented and we too have presented the new Spring Summer 2019 collection by Alexandra Voltan in the last articles, items, you can find HERE the first part while the second one HERE.
The transparencies obtained thanks to the creative use of PVC are very fashionable, as happened for the fabulous item AV500 by Alexandra Voltan.
A trend for this new season is the python print, accompanied by laces and weaves like the items in the collection of Alexandra Voltan, item AV551 and item AV558.
This season's fashion trends include footwear embellished with colored feathers such as the items by Alexandra Voltan AV500 and AV502.
The iconic high-heeled stiletto heels of various colors and various prints are certainly not lacking, such as the items by Alexandra Voltan AV536, item AV550 and item AV551.
Even those who love wide heels can feel happy, because even for this season the high-heeled décolleté and sandals are trendy like the items AV547, AV543, AV532, AV529, AV513, AV500 and AV559 by Alexandra Voltan.
The kitten heels, or the shoes with midi heels such as the item AV553, AV527 and the AV523 item by Alexandra Voltan are also reconfirmed.
Even the women who love the comfortable loafers will be happy to know that even the loafers are present in this new season, both with an open heel and with a covered heel such as Alexandra Voltan's AV502, AV524, AV531, AV552, AV559.
Another trend to embellish footwear is the use of colored rhinestones, light points and beads as it was designed for the items AV553, AV513, AV527, AV529, AV543, AV552 and AV559 by Alexandra Voltan.
Finally, the trendiest colors for this season are the exotic colors, the various shades of blue and light blue, pastel colors and the timeless red.