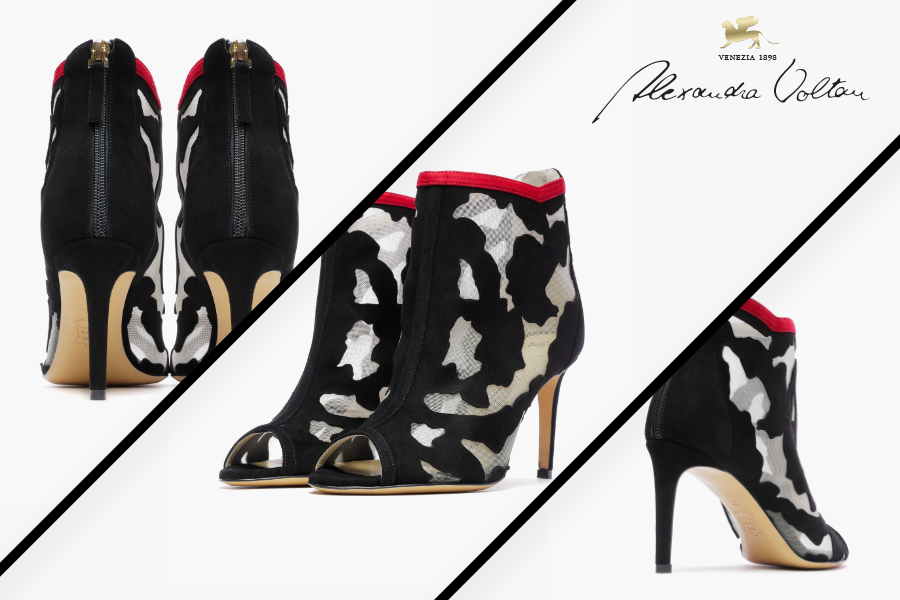 2021 Spring-Summer Collection
The new collection for the 2021 Spring Summer season by Alexandra Voltan is also online!
In this new article, we find out together which shoes are present in this new collection.
Let's start with the moccasin: sophisticated and particular like item AV696 in the animalier effect version, elegant and comfortable like the AV704 in leather or colored and with a bon ton style like item AV369 in the pink – blue version.
While for the sabots we can choose between elegance with high heels such as item AV687 with a particular accessory in Murano glass or comfortable and romantic style with a midi heel such as item AV349 in the black version.
So we come to the essential footwear of every season, the décolleté: classic and elegant like item AV654 in the black Cabiria version, brilliant like item AV715 tes in platinum version with a high stiletto heel and bright glitter or particular with a low heel in velvet blue like article AV199.
We also find various sneakers: modern and with a casual style like item AV649 Leone in lilac velvet, particularly in mesh and black and red suede like item AV178 or elegant in black velvet like the AV649 Leone black item.
You cannot miss the elegant and particular ankle boot like the AV366 item in mesh and suede, an upright shoe like the comfortable and modern item AV150 in the black version and finally a nice particular and romantic sandal like the AV312 item in the black version.
This was just a part of the new Spring Summer 2021 collection by Alexandra Voltan, discover all the new shoes!