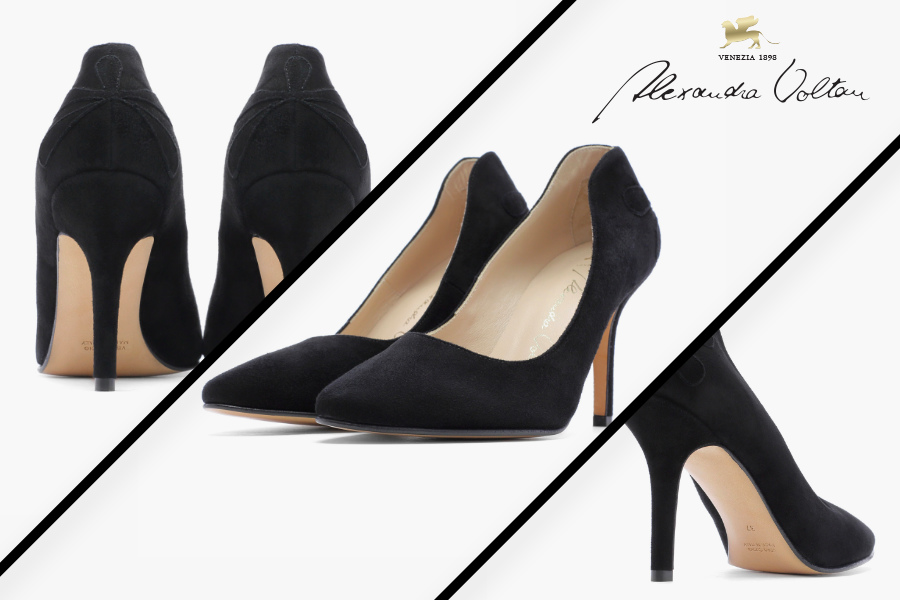 Item AV079
Alexandra Voltan's AV079 item is a décolleté.
It is an elegant black suede décolleté with ton sur ton application. The heel is 90mm with a leather sole.
With a décolleté it is not mandatory to create only elegant and classic combinations, you can in fact create different looks, even casual.
For example, for a simple and casual look we can choose to combine item AV079 by Alexandra Voltan in black version with skinny denim jeans and a black and white striped patterned blouse.
If, on the other hand, we want to wear the décolleté with a more elegant and formal look but still fashionable we can choose to wear a suit consisting of cigarette trousers and blazer with coordinated waist belt in lilac and gold striped pattern.
While, if we want to combine Alexandra Voltan's AV079 item with an elegant and classic look, we can wear an apron-model dress in a solid anthracite color with a medium-length skirt, square neckline and balloon sleeves.