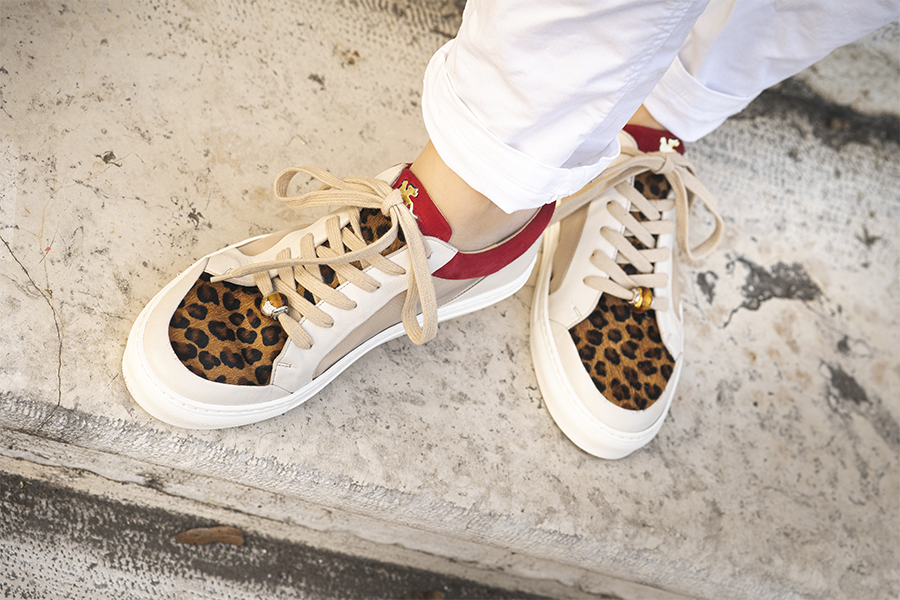 Spring 2020 sneakers looks
Sneakers are footwear that in recent years have been highly re-evaluated.
In fact, they are no longer the classic "sport sneakers", but they are a must for all seasons.
But what look can we create with sneakers?
For a casual look we can wear jeans, t-shirts and sneakers. For example, we can skinny denim jeans with a t-shirt in white and black vertical striped pattern, ending with a sneaker like item AV711 by Alexandra Voltan.
We can create an alternative, always casual, by combining fit mom denim jeans with a white t-shirt with animal print details, concluding with a particular sneaker such as Alexandra Voltan's item AV900.
However, you can also create more romantic and formal looks, not just casual.
For example, we can combine the sneaker with a mustard-colored shirt dress with front buttons and waist belt, and combine it with Alexandra Voltan's item AV700.
If you prefer trousers instead, we can opt for a look consisting of cigarette trousers, shirt and sneakers. For example, we can wear a solid color beige cigarette trousers and a classic white shirt, concluding the look with a sneaker such as item AV711 by Alexandra Voltan.