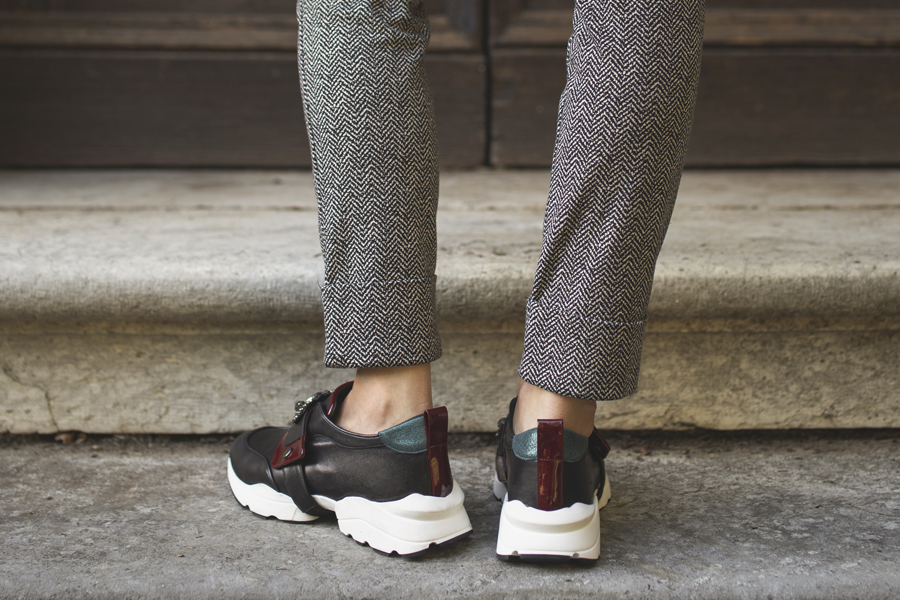 Autumn Look Ideas
Finding out new looks to wear for this fall is always useful, in this new article so let's see together some ideas of looks to wear in the fall with Alexandra Voltan shoes.
The first look we offer is made up of culottes, turtleneck and loafers. For example, we can choose to wear white culotte trousers combined with a high-necked turtleneck in old pink, inserted into the trousers, and finally conclude the look with a loafer with heel like the item AV614 by Alexandra Voltan.
The second look we have chosen for you is formed by a longuette, shirt and décolleté. We can opt for a black longuette dress with a side slit, a patterned shirt in purple and black, and finally combine a high-heeled stiletto such as the item AV659 by Alexandra Voltan.
The third look we advise you to wear is composed of leggings, maxi sweater and ankle boot. A comfortable but modern look that we can create by combining black leather-look leggings with a maxi animal print sweater and a high-heeled stiletto ankle boot like the item AV659 by Alexandra Voltan.
The fourth, and last, look we thought of for you is created by the combination of jeans, sweater, blazer and sneakers. For a casual look but with a touch of style, we can for example wear denim fit mom jeans, a plain beige sweater, bottle green blazer and a particular sneaker like the item AV649 by Alexandra Voltan.